Friday, April 16th, 2010
Hunk Fail!
Holy Time Keepers, it's Friday! Again! And my deadline is barreling down on me like an avalanche. Two months!
I need a paper bag! Or maybe a cauldron of appletinis!
Or maybe this:
Dear Jen Lyon,
I understand that there is a dangerous motorcycle-stunt in your book NIGHT MAGIC to be released April 2011. See how I do my research? Anyway,  I know how much you witches love your Wing Slayer Hunters, so to keep Phoenix safe during this dangerous stunt, I'd like to apply for the position as Phoenix's Stunt Double. Please see the enclosed picture.
Thank you,
Wild Bill Wannabe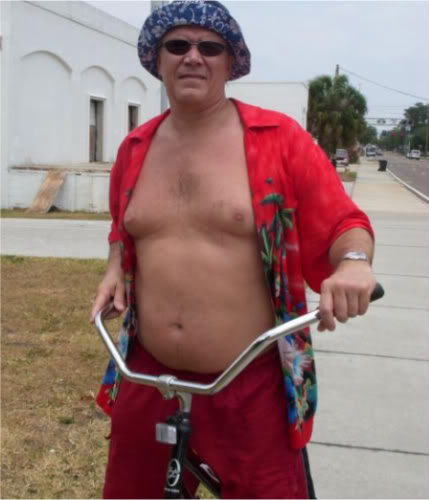 I swear, I can't make this stuff up (cough-liar-cough)!  So what do you think witches? Pass or Fail?
Have a great weekend!