Monday, November 16th, 2020
Weekend Roundup
The weekend was pretty good, although my brain is spinning in so many directions, I'm a little dizzy and easily distracted. For a lot of you, this isn't exactly Breaking News, but SAVAGED DEVOTION is out in digital form! We're working on the print edition, and it should be on Amazon soon.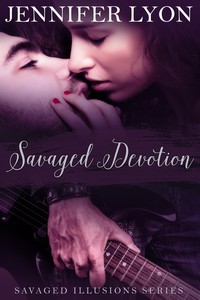 I also have an excerpt from SAVAGED DEVOTION up today on the Slice of Orange Blog (hopefully that link works, it wasn't live when I set up this blog, so I couldn't check it.
I'm so happy to have completed this trilogy and send it out into the world. We need more love that can conquer life's challenges and thrive. And I believe that choosing to love someone means being all in, and fighting for that love. Justice and Liza took a few knocks and have some scars to show for it, but they came back stronger than ever in SAVAGED DEVOTION. I truly hope readers will enjoy their love story.
As for my weekend, on Friday we took Maggie to see Biker Witch and Biker Hubby. Of course I didn't get pictures, but Maggie had a great time. We did too, but Maggie stole the show with her silly energetic charm. Honestly, she's a goofball. Biker Witch and Biker Hubby keep dog treats there for all their four legged friends, and Maggie thinks they the bomb.
Otherwise, I cleaned, set up step one in a long range marketing plan that will begin next month, and sketched out the rest of the plan. I got my newsletter set up and scheduled (I hope) to go out first thing in the morning today. And Sunday morning, I poured coffee and jumped on my laptop, planning to write a new opening scene for Eli in Primal Magic, but then I started reading the scene I wrote a while ago for him, and I got hooked. I was surprised and pleased, so I should be able to move right into the next scene.
I'm making time to write today!
So that was my weekend, how was yours?