Dear Readers,

Due to severe pain in my neck, shoulder and arms, I am dreadfully late publishing Savaged Devotion, the third book of the Savaged Illusions Trilogy. I am so sorry for the delay. As a reader, I know how frustrating it is to be left hanging like this! And as an author, I'm upset that I've let any of you down.

I've tried every reasonable option to deal with the nerve pain and various symptoms from the disc problems in my neck, but nothing has worked. So I will be having cervical spine surgery on October 30th, 2018. The recovery can take up to three months. If all goes as well as we hope, I will be able to resume a normal life.

Here's what I want to tell all of you, I'm going to finish Savaged Devotion as soon as I'm physically able to do so, and then I hope to jump back into the Wing Slayer Hunter World to write Eli and Ram's stories. I don't care if I'm in a neck brace, if we can get the pain to stop enough, I will write! While I dread the surgery, I'm positive and excited to get back to the job I love, and fulfilling my promise to all of you—the fans, friends and readers that I cherish.

Thank you,
Jen

A brand new series featuring a sizzling hot rock band, Savaged Illusions!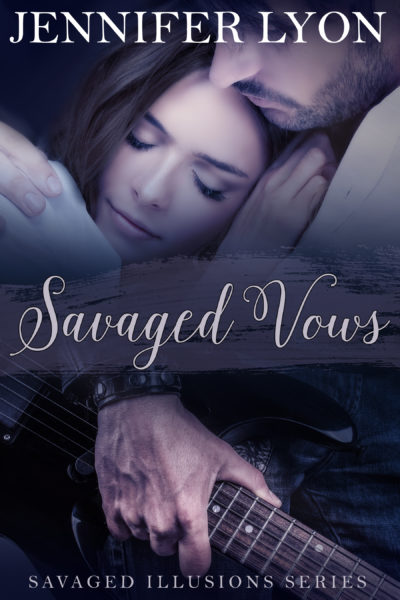 Savaged Vows
Savaged Illusions Trilogy, Book 2

How much will she risk for love?
Despite her dark past with a rock icon, Liza Glasner can't walk away from the man she loves with a fiery passion—sexy rock star Justice Cade. A surprise pregnancy and marriage give Liza the family she's craved since she was fourteen. But her love is tested when Liza's worst nightmare—Gene Hayes—bursts onto the scene, spreading lies and smears to tear her and Justice apart. Can Liza trust Justice to choose her over fame?
How far will he go for fame?
Justice fiercely loves his beautiful and resilient wife Liza, and he's determined to protect her from Gene Hayes. At the same time, he's loyal to his band. The four other men in Savaged Illusions are his brothers, and together, they are battling hard to come back from a humiliating defeat. But just as the pinnacle of success is within their reach, Justice discovers a truth that will either decimate his band or destroy his wife.
Can their love survive?
Secrets and betrayals explode in a heartbreaking twist that threatens to rip Justice and Liza apart forever.
Savaged Vows is book 2 in the Savaged Illusions Trilogy, and ends in a cliffhanger.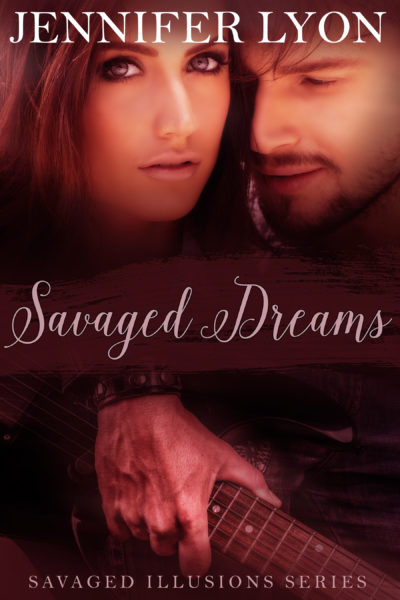 Savaged Dreams
Savaged Illusions Trilogy, Book 1

Going away to college gives LIZA GLASNER a chance to escape her painful and dangerous past…or so she thinks. At fourteen years old, she survived an attack by a famous musician. After that, the media, groupies and crazies hounded her with a merciless cruelty that ruined her life. But now she's thriving—until an internship brings her face to face with the sizzling hot lead singer of a rock band, and she finds herself drawn to the very thing that once destroyed her. Justice is a temptation she can't resist…and one that could get her killed.
Sexy rock star JUSTICE CADE is determined to take his band, Savaged Illusions, to the top by winning the Court of Rock T.V. show. Tortured by guilt for failing his family, he believes fame is his only path to redemption. But when the fiery college-intern hiding her beauty beneath baggy sweaters and a snarky attitude bursts into his life, Justice is forced to choose between the woman he loves and the stardom he craves. The wrong choice will cost him more than he can bear.
This is book one in a trilogy and ends on a cliffhanger.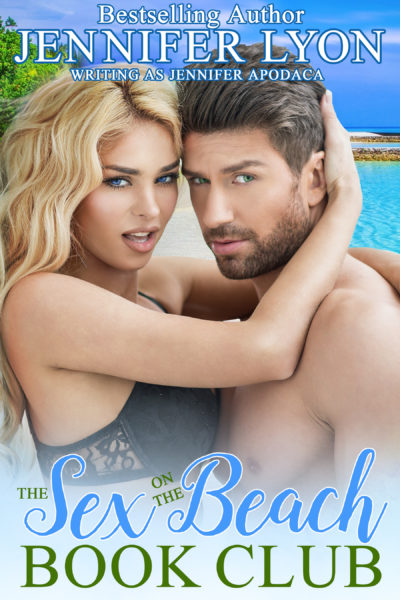 Sex On The Beach Book Club

A Sexy Romance…
Holly Hillbay is a love-burned private investigator who relishes chasing down cheating scumbags. Hot on the trail of another two-timing spouse, Holly goes into stealth mode to find out if the owner of Books on the Beach, Wes Brockman, is slipping between the covers with her client's adulterous wife. Joining the book club, she soon realizes that Wes isn't her philandering Casanova, nor is he a mild-mannered book store owner. He's way too dark, hunky and mysterious, pinging Holly's interest… and lust. Holly's heart is on ice, but her body is all for a little beach romance as long as it doesn't interfere with the job. That works great until Wes becomes her job, her lover and maybe her destruction.
An Incriminating Murder…
Wes's bookstore is a new chapter in his life, and he's closed the book on his old one. When Holly shows up in his club breathing snarky attitude and raw sexiness he can't keep his hands off her. The woman ignites more than his lust, she makes him feel alive—which is saying something since he's been technically dead for years. It's not until a book club member is murdered in his store that Wes learns Holly's an uncover P.I. But now he needs her more than ever and hires her to find the killer… and because he can't bear to let her go. Wes is falling hard for the sexy sleuth while guarding his dangerous secret that could get people he loves—including Holly—killed.
The Lethal Consequences…
Secrets and betrayals explode, and Holly discovers that falling in love with a bookstore owner can be devastating…and deadly.
Note: This title is a reissue of a 2007 release.

Click on the covers to find out more.

Once A Marine Series
Click on the covers to find out more.

A Proposition brings them together, will an Obsession tear them apart?
[youtube:http://www.youtube.com/watch?v=MSTm81OGR6c]
A wicked proposition…
A sensual possession…
A dark obsession…
The Plus One Chronicles:
Searing passion and fiery vengeance collide in three explosive books.