Savaged Illusions Trilogy News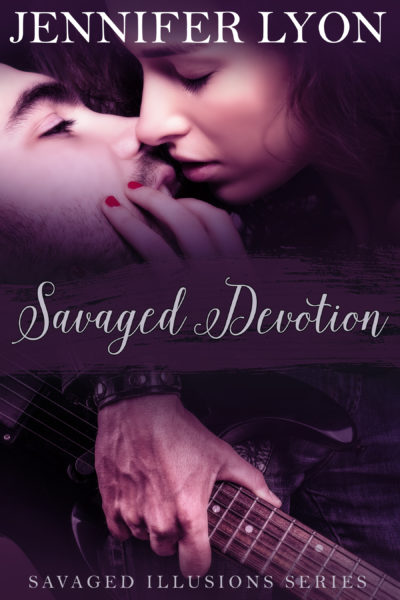 Savaged Devotion
Savaged Illusions Trilogy, Book 3


Liza Cade won't be safe until the disgraced former rock star who tormented her for a decade is captured or dead. All of her dreams died the night Gene Hayes swore to kill her, exposing her husband's desperate lie and resulting in the loss of their baby. Liza is heartbroken and leaves, but can she walk away from her marriage and the powerful love of Justice?
Rock star Justice Cade learned the hard way love is more important than fame, and he's determined to win back his wife. But just as he convinces her to give him a year to prove his love, he's forced to go on an extended international tour to use his fame to ruin Gene Hayes. He won't let physical distance, broken hearts, savaged vows or a vicious enemy come between him and his beloved Beth again. He fights with everything he has to regain her trust, will she forgive him?
In the stunning conclusion to the Savaged Illusions Trilogy, Liza and Justice's powerful love triumphs over tragedy. But their happily ever after is threatened by the man who has nothing left…except his vow to destroy Liza.
Savaged Devotion is the 3rd and final book the Savaged Illusions Trilogy.

A brand new series featuring a sizzling hot rock band, Savaged Illusions!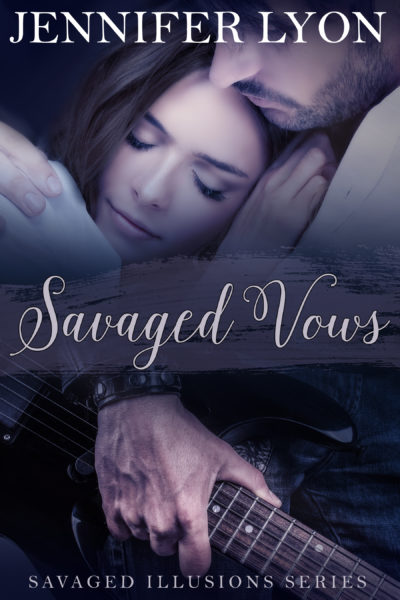 Savaged Vows
Savaged Illusions Trilogy, Book 2


How much will she risk for love?
Despite her dark past with a rock icon, Liza Glasner can't walk away from the man she loves with a fiery passion—sexy rock star Justice Cade. A surprise pregnancy and marriage give Liza the family she's craved since she was fourteen. But her love is tested when Liza's worst nightmare—Gene Hayes—bursts onto the scene, spreading lies and smears to tear her and Justice apart. Can Liza trust Justice to choose her over fame?
How far will he go for fame?
Justice fiercely loves his beautiful and resilient wife Liza, and he's determined to protect her from Gene Hayes. At the same time, he's loyal to his band. The four other men in Savaged Illusions are his brothers, and together, they are battling hard to come back from a humiliating defeat. But just as the pinnacle of success is within their reach, Justice discovers a truth that will either decimate his band or destroy his wife.
Can their love survive?
Secrets and betrayals explode in a heartbreaking twist that threatens to rip Justice and Liza apart forever.
Savaged Vows is book 2 in the Savaged Illusions Trilogy, and ends in a cliffhanger.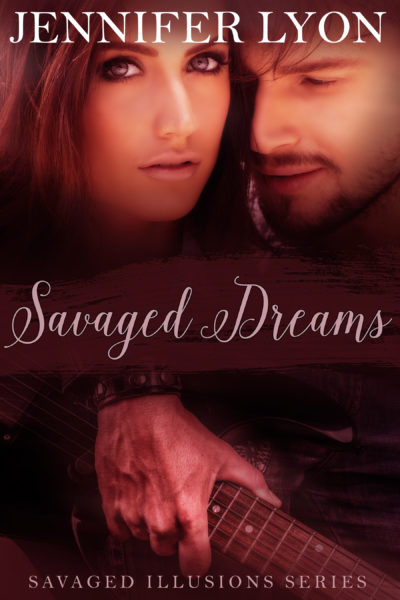 Savaged Dreams
Savaged Illusions Trilogy, Book 1


Going away to college gives LIZA GLASNER a chance to escape her painful and dangerous past…or so she thinks. At fourteen years old, she survived an attack by a famous musician. After that, the media, groupies and crazies hounded her with a merciless cruelty that ruined her life. But now she's thriving—until an internship brings her face to face with the sizzling hot lead singer of a rock band, and she finds herself drawn to the very thing that once destroyed her. Justice is a temptation she can't resist…and one that could get her killed.
Sexy rock star JUSTICE CADE is determined to take his band, Savaged Illusions, to the top by winning the Court of Rock T.V. show. Tortured by guilt for failing his family, he believes fame is his only path to redemption. But when the fiery college-intern hiding her beauty beneath baggy sweaters and a snarky attitude bursts into his life, Justice is forced to choose between the woman he loves and the stardom he craves. The wrong choice will cost him more than he can bear.
This is book one in a trilogy and ends on a cliffhanger.

Wing Slayer Hunters are Coming Back in 2021!

Have You Checked Out Jen's Free Digital Books?
Click on the covers to find out more.