Meet Jen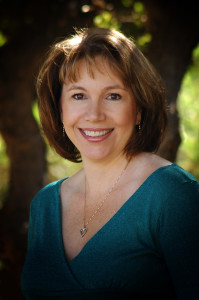 Jennifer Lyon is the pseudonym for USA Today Bestselling Author Jennifer Apodaca. Jen lives in Southern California where she continually plots ways to convince her husband that they should get a dog. After all, they met at the dog pound, fell in love, married and had three wonderful sons. So far, however, she has failed in her doggy endeavor. She consoles herself by pouring her passion into writing books. To date, Jen has published more than fifteen books and novellas, including a fun and sexy mystery series and a variety of contemporary romances under the name Jennifer Apodaca. As Jennifer Lyon she created a dark, sizzling paranormal series, and The Plus Once Chronicles, an emotionally sensual adult contemporary series. Jen's won numerous awards and had her books translated into multiple languages, but she still hasn't come up with a way to persuade her husband that they need a dog.
Q & A with Jen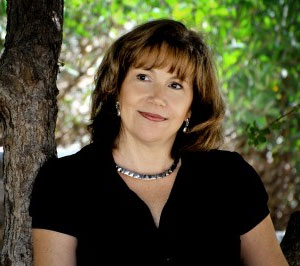 Q: You said you grew up in the shadow of Disneyland, but your books are a little…dark and twisted. How did that happen?
A: I blame my two older brothers. No young girl could grow up with brothers and not get a little twisted. Plus I discovered Stephen King when I was fourteen or fifteen. I loved SALEM'S LOT and THE SHINNING!
Q: Okay…but what about the sexiness in your books? They've been called by reviewers, "sensual, passionate, inflaming, sexy, sizzling and hot." You didn't get that from Stephen King!
A: After doing a careful examination of what drives me to write sexy books, I came to the conclusion that it's not my fault. It's actually simple chemistry: Take a hot, hunky, virile, slightly tortured alpha male, add in a sexy, strong, determined and in-danger woman and the result is PASSION!
Q: So what's with the witches? Why witches?
A: Easiest question ever! I watched reruns of BEWITCHED as a kid. Loved Samantha, didn't care for Darrin. So I created my own world. I am a problem solver like that!
Q: There's a rumor going around that you wanted to grow up to be a witch?
A: Doesn't every little girl dream of being a witch?
Q: Uh…let's move on. How did you come up with the pseudonym of Jennifer Lyon?
A: Two reasons: I'm a Leo, and you know, Leo the Lion? And then it was my husband's suggestion. Well, he didn't know he was suggesting it all those mornings when I'd get up and he'd say, "You have lion hair," and then laugh his butt off. At me. Yeah, I married a charmer. But by then, I was practically answering to Lion. Then I got a super burst of creativity and decided to spell it Lyon. Who knew so many other people out there had that same burst of creativity?
Q: Some reviewers have remarked on how you write hot, alpha males. Where do you get your inspiration?
A: I'm surrounded by men! In my house, it's Four Men and A Lady, or Four Men and A Witch…just depending on my mood, evidently. Even our rabbit was a boy. Plus I grew up with two brothers, and I just generally like men. Understanding men has become both a hobby and way to cope in my household!
Jen on Writing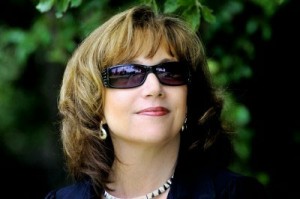 Q: When did you know you wanted to write books?
A: I dreamed of writing in high school. My father passed away suddenly when I was thirteen, we moved…and life was tough for me. Books and writing really were my escape. For some reason, I didn't take my own dream seriously and set it aside. Years later, I was married, had three kids and realized that I deserved to go after my dream. My husband believed in my dream too, and that gave me the courage to try.
Q: How long did it take you to publish?
A: Eight years, five completed books and several partially completed books. I had a lot to learn! There were times I wanted to give up, just get off the Agony Train, where every stop was another rejection. But I kept writing because the drive was deep seated and wouldn't let me stop. Finally, I sold the first two books in The Samantha Shaw Mystery Series.
Q: What is the best advice you have for aspiring authors?
A: Join Romance Writers of America. I learned more from that source than any other place. I joined my local chapter and discovered new friends with the same dream. I found the education, support and friendships invaluable.