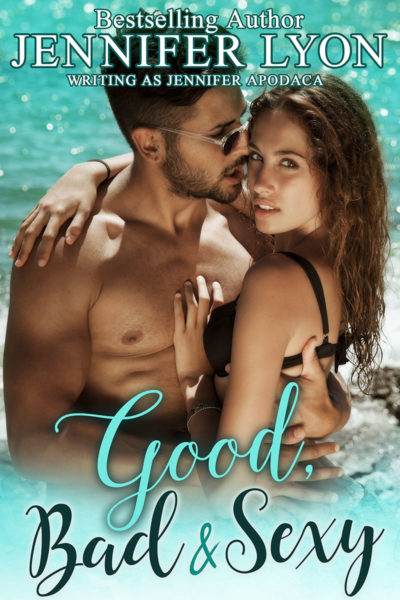 Good, Bad & Sexy
Available January 23, 2017

Good girl Lexie Rollins is a wedding planner on the lam. All she did was defend herself (with a staple gun) against a sleazy groom—who knew the Assault and Battery charges would stick? Now Lexie's "vacation" at an exclusive resort has put her at the top of gorgeous bad boy bounty hunter Nick Vardolous's list. And sexy Nick always gets his woman-every which way imaginable…
Note: Previously published as "You Give Love A Good Name" in the Sun, Sand, Sex Anthology.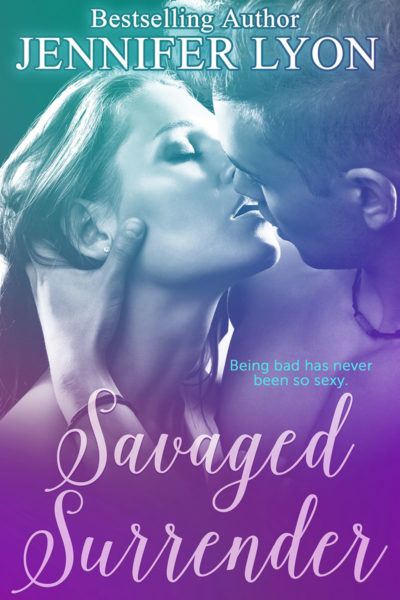 Savaged Surrender
Being bad has never been so sexy…
Bad boy Ethan Hunt is sexy, hard and tainted by a past he can't escape. To make matters worse, good girl Ana Kendall is a wicked temptation impossible to resist. She's too innocent for him, so he leaves, joining the security team for the world tour of the internationally famous rock band, Savaged Illusions.
Being good has never satisfied…
Since moving in with her dad at fourteen, Ana's been the perfect daughter, friend, student and employee. But perfection sucks. When her girlfriends cook up a ridiculous scheme to reunite her with the one man she can't forget, Ana hijacks their plot. It's time to shed her good girl persona and go after what she wants—Ethan.
Being bad together is deadly…
When Ana bursts back into his life at a concert, Ethan has to make a choice. Consumed by fiery passion, Ana and Ethan surrender to their sensual desires…and unknowingly ignite the rage of an insidious stalker. This time Ethan can't walk away—Ana's life, and his heart, are on the line.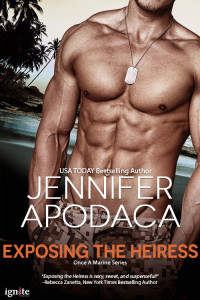 Exposing the Heiress
Once A Marine Series, Book 3
Entangled Ignite (August 4, 2015)
Order eBook: • Kindle •• Nook •• Kobo •• iBooks •• Google Play •
This Marine will protect her at all costs…
When wealthy heiress Alyssa Brooks finds out her stepfather has been paying her fiancé to marry her, she's humiliated and betrayed. She quickly breaks the engagement, only to be blackmailed by her now ex-fiancé, who threatens both Alyssa and the son she gave up for adoption. With nowhere to go, she turns to the one man she can trust.
Former Marine sniper Hunter Reece's lethal skills could save Alyssa's life. But his little sister's best friend has turned into a woman, who is an irresistible mix of secrets and sexiness. And while Hunter can trust himself to protect her, he can't trust himself to keep his attraction hidden…or even pretend to be the man that Alyssa remembers.
Because the only way to keep the lovely heiress safe is to become the one thing he knows she could never love…a killer.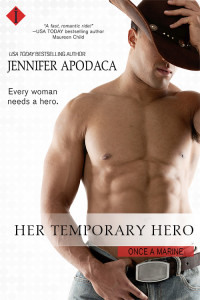 HER TEMPORARY HERO
Once A Marine Series, Book 2
Entangled Ignite (July 14, 2014)
Order eBook: • Kindle •• Nook •• Kobo •
• iBooks •• Google Play •
Former beauty queen Becky Holmes and her baby are on the run from her dangerous ex. With her dreams of love and marriage destroyed, she'll do anything to protect her child…even agree to hide out in her boss's cousin's house while he's away.
Wealthy, sexy, and emotionally haunted Logan Knight needs a temporary wife to get his land, per his dad's rules. No wife, no inheritance. But when that wife lands on his doorstep and comes with a baby, his darkest memories are triggered. He tries to keep his distance, but his efforts are shattered when he starts to have real feelings for his fake wife and child.
Just as Logan begins to think he may have a future with Becky, his attempt to have it all backfires into a betrayal that forces Becky into a heart-wrenching choice no woman should ever have to make.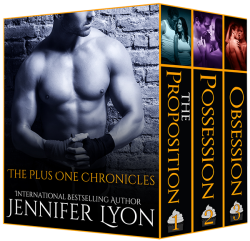 The Plus Chronicles Box Set
Order eBook:
• Kindle •• Nook •• Kobo •
• iBooks/iTunes •• Google Play •• Smashwords •
Don't miss this bestselling,
sexy and emotional trilogy in a boxed set!
A proposition brings billionaire ex-UFC Fighter Sloane Michaels and beautifully damaged Kat Thayne together in fiery passion, but will a dark and dangerous obsession tear them apart?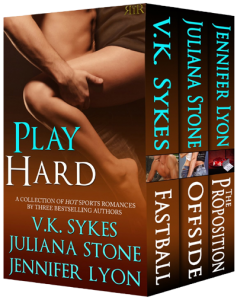 PLAY HARD
Three full-length, sexy sports romances
that bring the heat!
including
THE PROPOSITION by Jennifer Lyon:
Book one in The Plus One Chronicles trilogy.
OFFSIDE by Juliana Stone:
Book one in The Barker Triplets trilogy.
FASTBALL by V.K. Sykes:
Book one in the USA Today Bestselling series,
The Philadelphia Patriots.
Order eBook: Kindle | Nook | Kobo | iBooks

A Proposition brings them together, will an Obsession tear them apart?
A wicked proposition…
A sensual possession…
A dark obsession…
The Plus One Chronicles:
Searing passion and fiery vengeance collide in three explosive books.