Thursday, February 26th, 2009
Dear Jen Lyon
Someone thought it would be a good idea to let that cranky witch, Jen Lyon, answer letters again.  Sigh…
Letter Number One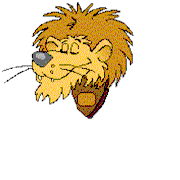 Dear Lyon,
 Where do you keep all those men whose pictures you post on the blog? Just curious!
 Sincerely,
Inquiring Libido
Dear Inquiring Libido,
 I have my eye on you! I know what you're after, but better witches than you have tried to steal my men! Okay, sure, Mel and Silver might have conspired to get me a little tipsy and "borrowed" a couple men while I was sipping an appletini or five, but I got them back…eventually.
 Wait, what was the question?
 Oh, anyway, the men are all kept deep in my Lyon's Lair where they can't escape…uh, I mean come to any harm!
 Drat, where is that cowboy with my appletini?
 Roaringly yours,
Jen Lyon
Letter Number Two

 Dear Lyon,
 I have a great idea for a book! I'd be willing to split the millions of dollars we'd make on this idea if you write the book. I know we'd make a great team! Let me know when you want to get started!
 Sincerely,
Lazy A. Dreamer
 Dear Lazy A. Dreamer,
 Thank you so much for your letter. I laughed so hard, I coughed up a hairball. Then I had to brew up a batch of appletinis (shaken, not stirred) just to answer this. So draw up a chair and listen carefully: Unless you are famous or infamous, or you have slept with someone famous or infamous, no one is going to pay you millions in publishing.
Maybe you should catch the next broom stick back to reality. 
Seriously, where is that cowboy with my appletini!
Roaringly yours,
Jen Lyon