Monday, April 13th, 2009
Wal Mart Sighting!
Thanks to Erika for taking and sending me this shot of BLOOD MAGIC in Wal Mart!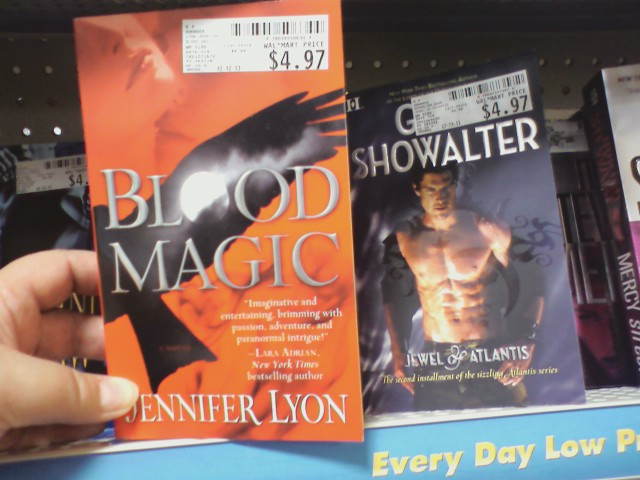 Thank you Erika! You are a Rockin' Witch! You deserve a cauldron sized Appletini!
And for my weekend story…my youngest son still lives at home.  My older two sons live out on their own.  I asked the older two boys if they'd like to go to Easter dinner at my sister's house, but they had other plans. That's fine.  But since I wasn't going to see them, I only made an Easter basket for my youngest son.  Youngest son is college age, but very excited by his Easter Basket. So excited that the first thing he did was take a picture text of the basket and send it to his two brothers with something like, "Look what I got. Where's yours?"
My oldest son called me very put out by this. How could I get the youngest and Easter basket and not him? He was laughing and complaining at the same time.
Kids…they never change!
How was your weekend?