Thursday, April 30th, 2009
Reviews…Is It Just Me?
I'm going to have to spend some time planning some better blogs! But for today, I have a question.
Do you read reviews?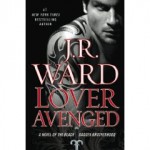 I just went to Amazon to glance at the reviews for JR Ward's LOVER AVENGED.  A friend and I were talking about the book, and I wanted to see if this one was more character driven than the last one since that's the type of book I like to read.
Then I remembered that I really don't like reading reviews before I read the book, so I didn't really bother looking at them.  I'll wait for my friend's verdict!
However…after I read a book, then I often like to go to the online bookstores and read the reviews to see if people agreed with me.  I can spend a half hour looking at reviews then. But I've already bought and read the book!
Is that weird?
Has anyone read LOVER AVENGED yet?