Tuesday, May 19th, 2009
Reading Slump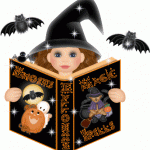 Normally, I'm a Fast Reading Witch.
But lately…I've been in a slump. Tried a few books, put them aside, just couldn't get into anything.  Oddly, I've been in a writing slump too, but I'm not going to talk about that. I'm superstitious that way.
My husband was traveling for work last week, a time when I stock up on books. But I had only one book on hand that I thought I wanted to read,  Susan Andersen's CUTTING LOOSE.

For the first few chapters I kept picking it up, and putting it down. In fact, the entire time he was gone, I only read about four chapters.
Weird.
My husband came back, and THEN I got into the book. It was fun, and I enjoyed it. So I thought my slump was over.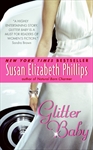 Then today, I made myself leave MY blasted book, and take one of my favorite authors, Susan Elizabeth Phillips out back to read. I read 20 pages of GLITTER BABY then put it down.
I. Am. In. A. Slump.
The question of the day: Does that ever happen to you?