Monday, December 28th, 2009
Holiday Hangover…
And it's not over yet! We still have New Years!
Any one else gaining weight from all the holiday food? Or is it just me? I really could use an instant weight loss spell!
Otherwise we had a great Christmas! I got a camera that I love. And you know what that means…
More pictures of Bailey!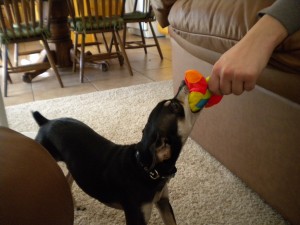 Bailey got a new toy for Christmas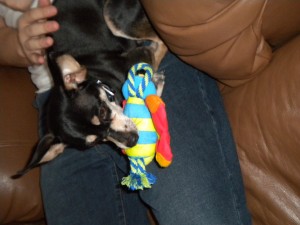 He wouldn't put his toy down all day
Except once…when Bailey came over to me and said, "Wizard won't play with me."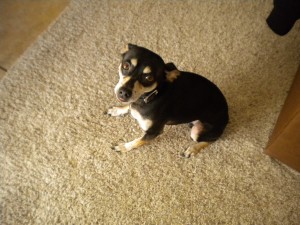 How can anyone resists? Even Wizard caved and pet Bailey!
In case anyone is wondering, I did take pictures of my kids and Wizard. I'm not that Bailey-crazy! Well, okay,  I am. But I also took lots of pics of the family (okay, sure they were holding Bailey, but it still counts!) I  just don't post those pics of the kids or Wizard.
On another note, we saw two movies.  One was boring, but the second one IT'S COMPLICATED I loved! I laughed until I cried.
I even manged to read JR Wards LOVER AVENGED.
So how was your holiday? What have you been doing?