Friday, July 16th, 2010
A Witch Without Power…
That would have been me. Just as I was trying to find a good hunk fail candidate on the Internet late yesterday afternoon, my electricity went off.
For hours.
I was a witch without power! My magic wasn't much help either!
So…instead I'm posting the picture of a "Wedding" cake that I thought was hilarious!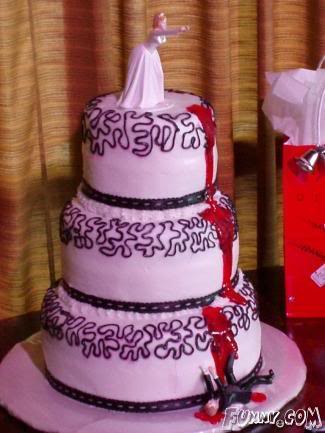 Guess he was a Hunk Fail! Am I the only one who thinks this is funny?
Hope you all have a great weekend! (I'm reading an freaking-awesome book that I can't wait to talk about next week!)