Monday, August 16th, 2010
Monday Craving
Saturday we had to go to a funeral, but on the upside, we got to see a lot of family and friends. Sunday I worked. I am getting deep into the revisions now and just need to keep my butt in the chair and working.
Here's the thing though, I'm having a craving.
A Serious Craving! And it's not for appletinis! No this raving looks like this: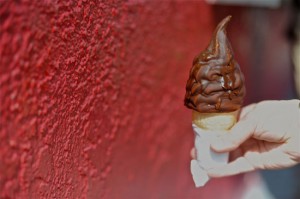 Chocolate Dipped Ice Cream cone!
I want one, or maybe three. Not sure if it's the stress of revising this book and hoping I get it right (or the fact that my family needs to all get and stay well), but I really want that cone.
What about you all? How was your weekend, and what's your current craving?