Monday, August 30th, 2010
Book Giveaway!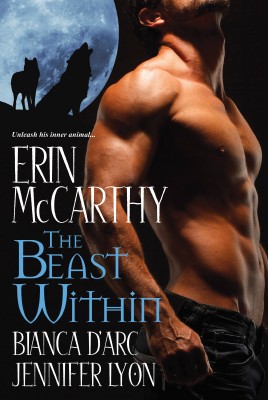 Happy Monday All! This is the Release Week for THE BEAST WITHIN so I'm giving away two copies.  (See the end of the blog for details)
Publisher's Weekly said about my novella in the anthology, REDEEMING THE WIZARD:
"…complex characterization and vivid descriptive imagery. The compelling romance between a woman trying to save her kidnapped grandmother and the reclusive wizard she blames for her parents' death is worth the price of admission all by itself."
Writing this novella was half wild fun and half insane frustration. Trying to work world-building and character development into a novella length is challenging! I started out half in love with Gage, but by the end of the book, Mira won my heart.  I really hope readers like it too.
THE BEAST WITHIN officially goes on sale tomorrow.
Now what do you have to do to enter the contest to win a copy? Answer this question:
Should MY Wizard (also known as my husband) get me a puppy?????
I'll post the two winners on Thursday's blog!