Thursday, May 12th, 2011
Mini B, My Hero
On Mother's Day, my oldest son gave me flowers, a card and a little stuff dog. Meet Mini B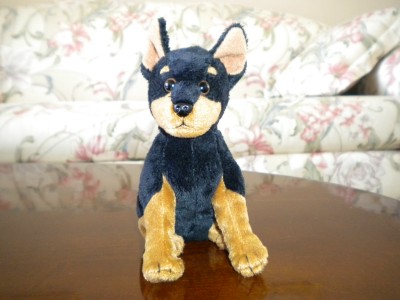 He's named Mini B because he looks a bit like Bailey Dog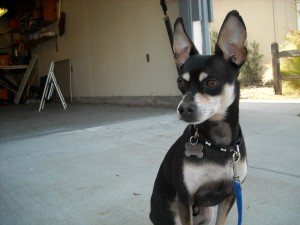 So I showed Mini B to Bailey, who was like, "Dude, you can't eat it, and it doesn't squeak."  Bailey was perplexed as to why I liked Mini B.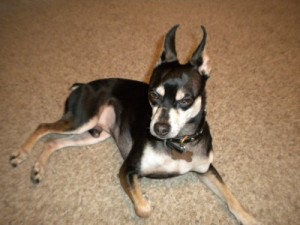 So finally we sat down to dinner when I looked over to see Bailey, with his paws on the coffee table, checking out Mini B. (Sorry, I didn't get a picture of it)  He sniffed the dog from all sides, studied him intently, and finally deemed him UNWORTHY. Bailey found one of his squeaky toys and played with that.
But a couple days later, Wizard and I were playing with Mini B. Yes, we are that weird.  Anyway, here is the amazing part. Mini B was pushed fell off a chair, rolled a little ways under and FOUND MY GOLD EARRING THAT HAD BEEN MISSING FOR TWO WEEKS!
Mini B is awesome! Wizard and I both looked everywhere for that earring!
So Bailey was wrong, Mini B is worthy!
Yeah, I know. I really need to get a hobby…or therapy