Monday, February 25th, 2013
Weekend and The Proposition
Wait, there was a weekend? I ended up doing two rounds of edits/copy edits on THE BABY BARGAIN and worked straight through.  But I got a sneak peek of the cover and WOWZA!!! It's freaking hot! I love it! I wish I could show it, but I'm not allowed to yet

  But it's excellent packaging for the Once A Marine Series. THE BABY BARGAIN is the first book in that series (under the name Jennifer Apodaca). I'm getting excited now! I've just been too busy to really think about it. THE BABY BARGAIN will be out March 4th.
Friday, I went to hang out with Biker Witch for a while. Normally I would see her every week or two, but lately I suck as a sister and friend. Sigh. But it was great to catch up!
And now…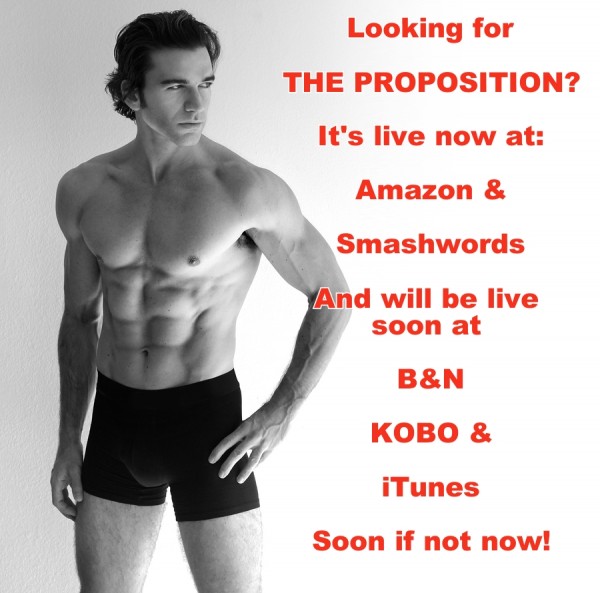 After all the work and agony, after taking a huge leap of faith, THE PROPOSITION is popping up on the ebook sites.  I'm so touched by response of readers already! Here are two links:
Amazon   and   Smashwords  More links may have gone live over night, it's just hard to predict with B&N, KOBO and iTunes.
Okay your turn, how was your weekend?