Monday, December 30th, 2013
Holiday Roundup
Christmas was wonderful and exhausting.  Having all the kids and their wives/girlfriends home is always special, then they all left except for Bailey Dog.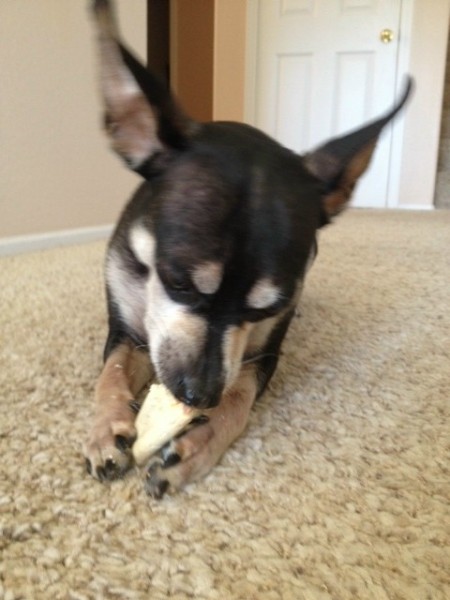 Bailey is here until we take him home–probably tomorrow. He's been good as gold.  He and Wizard are buddies–so much so that Wizard got very brave and took Bailey in the car with him to the post office. Bailey loved it! But he almost gave Wizard a heart attack when Bailey put his paw on the arm rest and accidentally rolled down the electric window.  Poor Wizard! He was afraid Bailey would jump out. But Bailey was fine and Wizard handled it. Right now the two of them are sitting together watching TV.
So how was your holiday? And if I don't talk to you before hand–have a safe New Years Eve!