Wednesday, February 26th, 2014
Wednesday Worthy
I love writing. I love it so much, I've gone back to Page-Freaking-One to play Can We Save This Book.
But then I thought, is that really enough of a challenge? Let's make this even MORE interesting and put a time limit on it. Say one month until my deadline.
Easy…Bwhahahaha!! Okay, here's the deal, I sent the first few chapters to my friend, Marianne. she read then, thought about them, then I got this text. "Do you have time to talk about your book."
FYI–that's never good. Marianne *might* call, but she usually works directly in the manuscript showing me where I can strengthen etc. That text confirmed what I knew–the book set up wasn't working.  Interestingly, it was a relief to hear it. We can't really fix the problem until we acknowledge it (my powers of denial are awesome). So after a marathon plotting session on the phone with Marianne, I'm working frantically, trying to redo those pages, and then the story should work and I can write the rest. The night sweats and burning stomach waking me up through out the night are just added motivation

But that's fine, as long as I get this book closer to something I love, I'll live with the stress!
Marianne has saved my butt, and helped me save my books, too many times for me to count. Friends like that are priceless.
Today, I've promised myself I'll hit the gym first thing (stress management tip #1) and then work straight through the day until Wizard walks in the door and lures me away from the computer with a glass of wine (stress management tip #2).
Now onto Wednesday Worthy. Here you go: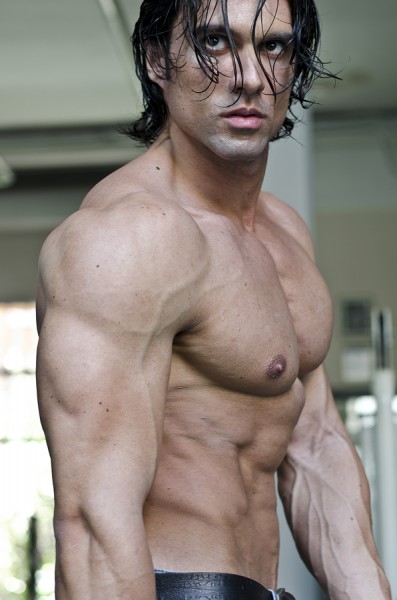 What do you think, is he worthy?