Wednesday, April 16th, 2014
Wednesday Worthy
Yesterday I made some homemade brownies using this recipe, I omitted the walnuts and added English toffee bits I had on hand. They are killer!
Then I ate too many. Bad idea–very bad idea. The brownies are very rich, I advise moderation

What I need to do is channel my compulsion to bake when I'm worried/tired/stressed over the book into a compulsion to exercise and clean my house. Now that would be awesome and very unlikely, LOL!
And on a different subject, I was searching Bigstock for a photo to post today, I landed in a section of black belts in Karate doing jump kicks on the beach. That took me back years to when my oldest brother (he was 13 years older than me), a black belt in Karate used to compete, and later owned his own Karate studio. As a kid watching that I was AWED by the absolute power and skill level it takes to do the  things he could do. Anyone who ever wondered how variations of martial arts ended up in my books, that's the reason. I grew up around it. My brother passed away many years ago, and maybe creating characters with an interest in martial arts is a way for me to keep my best memories of my brother alive.
And after that little trip down memory lane,  I didn't find any hunk pictures in the Karate section. So you all get this one: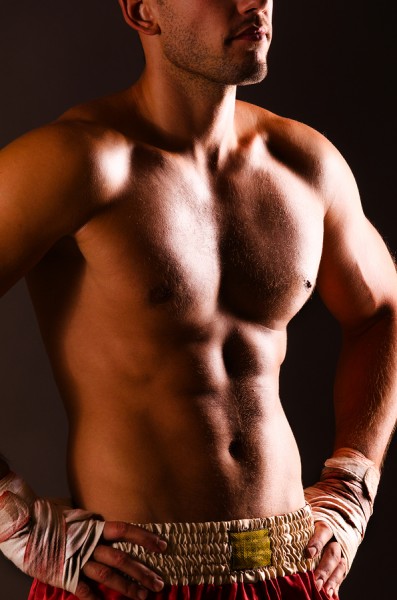 Is he worthy?