Wednesday, October 1st, 2014
Wednesday Worthy
The FB Party last night was fun but FB was being strange,  and even the guests were having issues. It was still fun, and man I was wiped out after that! Carla is holding the contests open for another twenty four hours so if you want to go enter into any of the contests, link here .  Once again, I am so touched by all the support. I even had a private message by a well-known author telling me how much she loved the Plus One Chronicles. As wonderful as that is, it's the fans that are out there so tirelessly spreading the work that truly take my breath away and make me incredibly grateful.
In other news…Today is the first day of Wizard's retirement. Since I'm actually writing this blog last night (hmm…that doesn't sound right!), I'm not sure how it's going yet.  But we are both ready for this. Stay tuned, I'm sure there will be some stories, LOL!
But for now, since OUTLANDER is so popular and I'm totally missing out because I don't have Starz or whatever that show is on (although I read the books), I chose this picture for our Wednesday Worthy Candidate: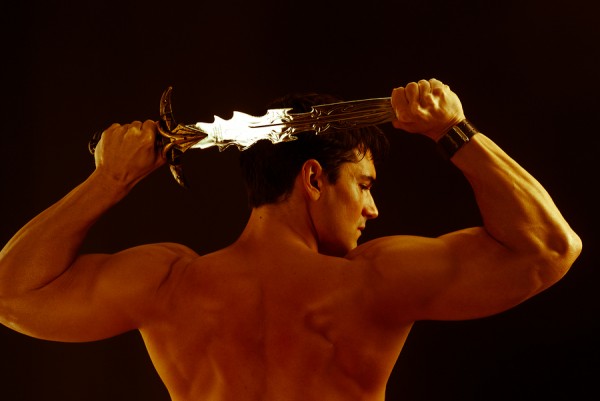 What do you think? Is he worthy?