Friday, January 16th, 2015
Happy Friday!
Did you all have a good week? Mine's been good but gone by way too fast. I'm plotting out the rest of CAGED MAGIC and practicing my new resolution to relax and not get so uptight and worried. I'm basically learning a new process of handling stress–we'll see how it goes

Wednesday, Wizard willingly went to the animal shelter with me, then we both came home depressed. It was so sad to see so many dogs that need homes and care. But we have to make a real decision about commitment and our lifestyle, and we're still figuring out how much we may or may not travel now that Wizard's retired. I did learn one thing, it's probably best to go with a smaller dog. Wizard is not as initially comfortable with bigger dogs as I am. That's something I'd forgotten since he's so comfortable about Bailey, Cookie and Corky.  And if we get a dog, he or she will be for both of us, becoming a part of our family.
And for my happy news, the second and final book of The Plus One Chronicles released in Germany yesterday and did very well–breaking into the Amazon bestseller ranks by the end of the day (by the time this blog posts, that could change).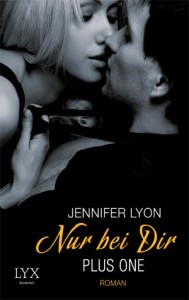 Book One NUR BEI DIR (ONLY YOU) Amazon de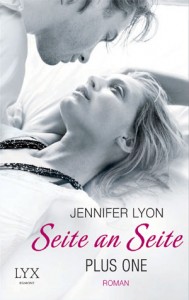 Book Two SEITE AN SEITE (SIDE BY SIDE) Amazon de
I'm so happy Kat and Sloane have gone international! I'd never have predicted that happening. The first day I released the first book, THE PROPOSITION,  youngest son (BLB) came over and asked me, "How's the book doing?"
I remember exactly. "Well I just posted it on my Facebook page a couple hours ago and 60 copies have sold on Amazon. I'm thrilled." We both thought it was really good, but none of us could have predicated the way it took off. And I wasn't even thinking of international sales then. Actually I didn't seriously think about it until foreign publishers began contacting me.
I'm hoping that I cab do something similar with  the SAVAGED ILLUSION Series, but there's no way to really predict what will capture readers, all I can do it try. But it is a story I'm excited about so we shall see. First I have to finish CAGED MAGIC and whatever the publisher will need for EXPOSING THE HEIRESS. One step at a time.
As for the weekend, I think we're going to see the movie American Sniper and I'll be working. What are your plans? Whatever they are, I hope you have a great weekend!