Monday, April 27th, 2015
Weekend Roundup
I'm back to a crazed work schedule, desperately hoping to get CAGED MAGIC back to the editor next week. Adding to the stress, the restoration work on our kitchen is supposed to begin Tuesday. Should be…interesting. But I did get a break this weekend, baking cupcakes and going to CPA Boy's to celebrate his birthday since we had to cancel the previous week. All the kids came, and we got to play with these two:
Cookie exhausted after we all left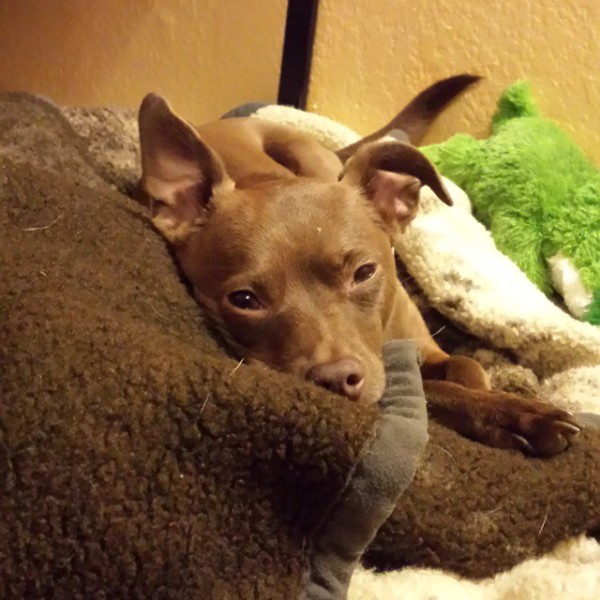 Corky hamming for the camera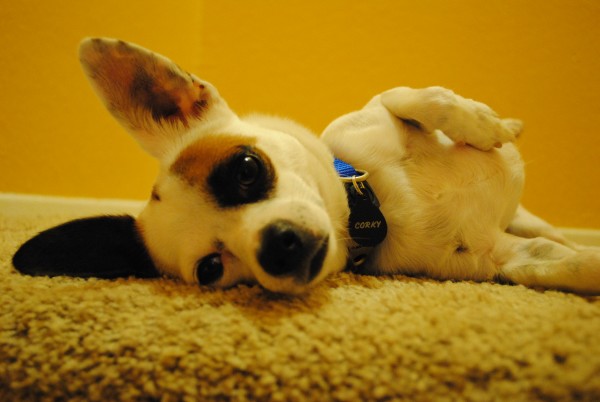 And these are Chocolate Kaluha cucpakes with a mousse-gnache I made using this recipe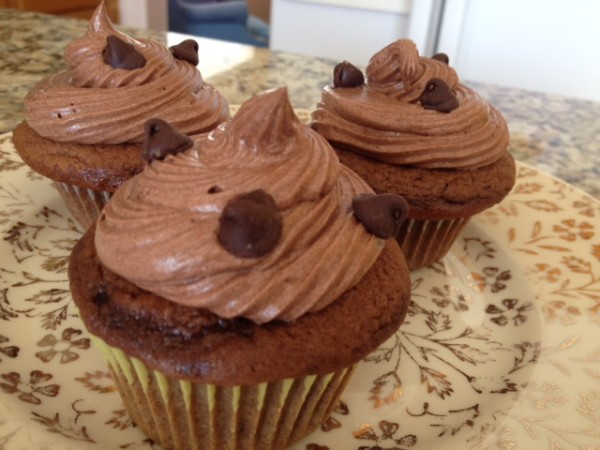 How was your weekend?