Monday, August 24th, 2015
Weekend Roundup
A friend and I went to Fashion Island in Newport Beach.  I don't think I've ever been there, probably because it's high end and I'm…not

But we were going just for fun and to have lunch. I can afford that!
So first we did some car shopping and I snapped a picture of this beauty. It's a Tesla…and way out of my price range. I snapped a pic and sent it to Wizard, saying, "You wish."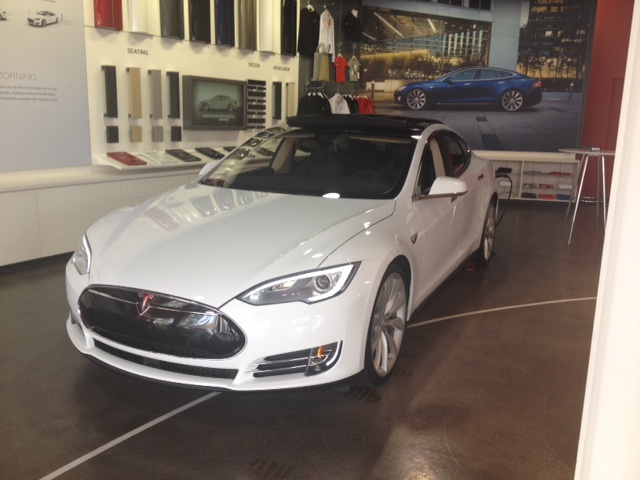 Then we somehow innocently stumbled on PUPPIES!! They were so cute! I fell in love with every single one, but I sent Wizard this picture of an English bulldog (trust me, this face was soooo cute in person!) and said,
"Can we have him?"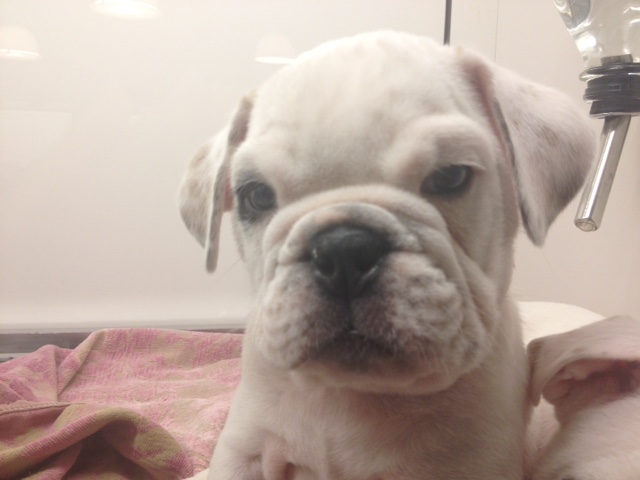 And Wizard's reply? "YOU WISH!!!"
Crap. Foiled by my own clever words! So I sent him this pic and said, "I read him your mean text."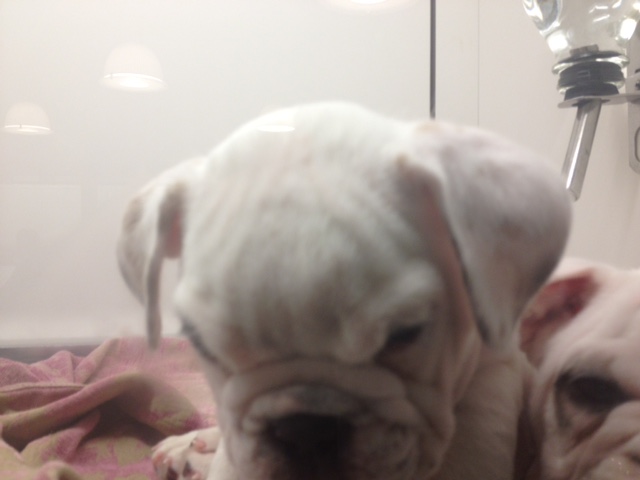 Wizard texted back, "Bring him home in a Tesla and we have a deal."
Dang the man drives a hard bargain.
So then I went on to look at sunglasses. Found one pair I liked —  $325.00!!! Um…no thank you. I'd rather spend the money on a dog that would pay me back a million times over in love and fun than a pair of sunglasses. Sheesh! (And no I wouldn't buy a dog from a shop. I spent years working at an animal shelter, that would be the most likely place I'd get a dog or through a connection.)
But all was not lost! I found an inexpensive necklace for me and a birthday present I needed to get. Plus we had a blast.
In book news, we're working on the re-release of Wing Slayer Hunter books, and the pre-order for Blood Magic should be up in a week! As long as everyone stays on time, it should all come together. That will free me up to spend real time on my new series. Once I get this first book drafted, then I need to write the next Wing Slayer Hunter book.
How was your weekend?