Monday, August 8th, 2016
Weekend Roundup
I had a good weekend finishing up my embarrassingly long birthday celebration

Saturday CPA Boy, his wife (Special K) and their niece and nephew came out for marathon swimming and cupcakes. I shared this on one of my FB pages, but I'm going to be it here too. Special K's amazing niece made this fresh flower arrangement for me: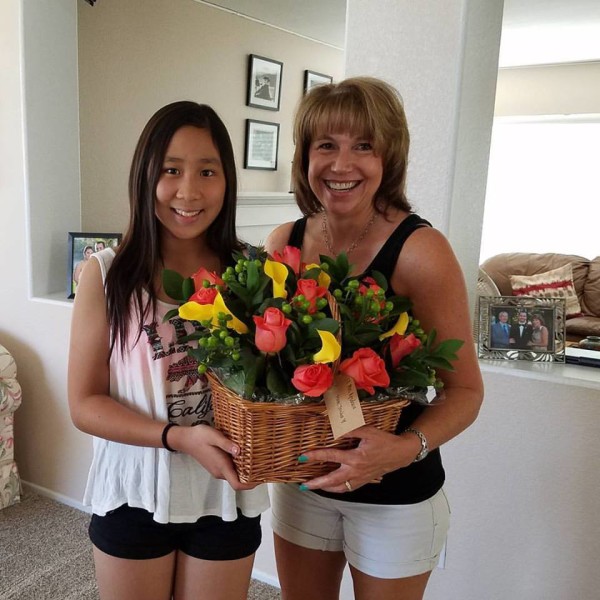 They are so gorgeous! And so is Trisha (pictured on the left)

 I was so touched and impressed.
Sunday I worked, but took a break to see Youngest Son, his girlfriend and Roxy (their dog). And with that all the celebrating is done! Now I just have to stop eating crap and I'm hitting the gym today.
I'm really excited to tell you guy that I have covers for the Savaged Trilogy! I met with my cover designer at RWA Conference in San Diego, and we discussed all three covers, plus a logo for the band and series. I just got the final versions on Friday and I'm thrilled! (So is Wizard who somehow got involved in the process and loves the covers, especially the one for the first book, Savaged Dreams). I can't share them yet, I have to finish this revision and get everything back on track. But I'm finally moving along!
It's a relief to have so many other things cleared up so I can work again. I'll keep you all updated.
Now it's your turn, how was your weekend?