Wednesday, April 19th, 2017
Wednesday Worthy
I've been swimming upstream against a lot of frustrations that are out of my control and slowing me down, but despite that, I'm making progress! I have most of the revisions done for Savaged Vows, although I don't know if they work or not. But now I'm going to do a hard edit and try to clean up some of the typos and sloppy writing to get that back to my editor this weekend.
And speaking of swimming, here is our Wednesday Worth Candidate: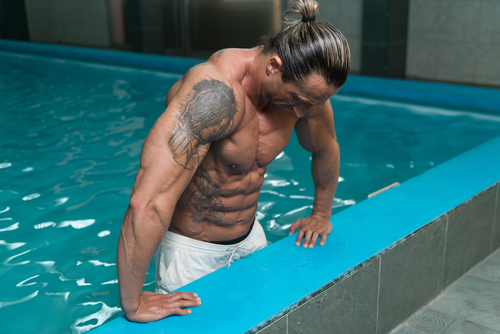 So what do you think? Is he worthy?