Wednesday, July 22nd, 2020
Maggie and The Case of the Vanishing Blanket
Hi guys, it's me, Maggie! I has a story. So one day, I jumped in my chair and found it like this: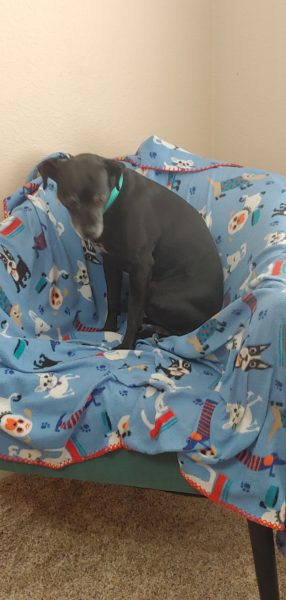 This is not my chair blanket! I don't know who took it or why. Isn't that weird? I ended up having to do this sad face for hours while I pondered the case of the missing blanket.
By the way, I checked my kennel, my dog beds, and the couch I'm sometimes allowed to get on, but no blanket.  So I got back in my chair, and worried that maybe Corner Cat got into the house and stole it. Corner Cat is super sneaky. He hides in the bushes at the corner house, and hisses or jumps out. Probably, he's a Ninja Cat.
My mom finally noticed my sad face, and she went into the room with the big machines and found it! Guys we found my blanket!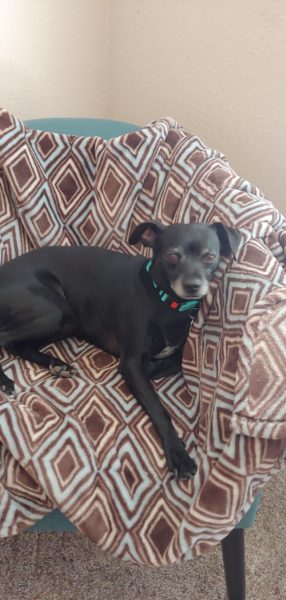 Can you all see my serious face here? I'm watching to make sure the blanket snatcher doesn't return and hide my blanket in the big white machine again.