Thursday, February 5th, 2009
Lyon's Letter to Author
 The prize for this week is the peace, hope and serenity bracelet. As usual, I'll randomly draw a name from this week's comments and announce the winner on the weekend.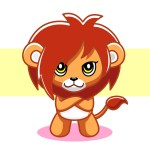 Dear  Ms. Carlisle,
I want your book HOMICIDE IN HARDCOVER and I want it now! I want it even more after seeing your awesome book trailer!
So why don't I go out and get it? I mean it's out, it came out on Tuesday. Everyone is getting this book, everyone is talking about this book. This book has BUZZ going! People are talking about Brooklyn Wainwright, the skilled surgeon who operates on…wait for it…books! Not people, books! How cute is that?
But Brooklyn finds her mentor lying in a pool of his own blood, with just enough breath left to give her a cryptic message along with a priceless, and some would say haunted, book. Of course, Brooklyn is accused of murder and theft, and then…
Well I don't know what happens because I haven't read the book!
Do you know why? It's all Jen Apodaca's fault! I told her I want to read that book now, but Apodaca said, "No. We have to wait until February 14th when Kate will be signing at our local RWA chapter meeting." (Notice how she calls you by your first name—like she knows you! She's a name dropper!)
Being logical and reasonable, I said, "We can buy the book now, read it, and take it to her to sign then!"
"No," Apodaca said in that stupid stern voice of hers. "We have revisions due in two weeks. We can't read until we're done!"
"But—"
"No. If you want to read that book, put down that apple martini and get to work! No HOMICIDE IN HARDCOVER until the revisions are done!"
So Ms. Carlisle, what should I do?
Sincerely,
Jennifer Lyon
Leave a comment with your suggestions and I (not Apodaca!) will draw one name to win an autographed copy of HOMICIDE IN HARDCOVER! That's right Apodaca I'm buying TWO copies now. TWO. Not one. Next time you won't make me wait, will you? Never make a Lyon wait, that's all I'm saying…