Tuesday, February 17th, 2009
What Are You reading?
It's week five of the Cyber Launch Party!  The prize is the DVD of the third season of CHARMED, and I'll pick the random winner from this week's comments.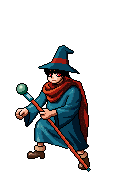 This witch gets a little cranky when she doesn't have a book to read!
I feel the same way.  For a couple weeks, I haven't been reading, just concentrating on revising SOUL MAGIC (the second book in the Wing Slayer Hunter Series).  I'm nearly finished, and so this weekend, I read a book. Lora Leigh's COYOTE'S MATE.  This was my first book by this author.
I have Kate Carlisle HOMICIDE IN HARDCOVER  and Maureen Child's VANISHED waiting for me as soon as I send my revisions off!
So how about you? What are you reading?