Monday, April 6th, 2009
Cool Comparison!
A friend of mine, Marianne Donley, sent me this picture! See BLOOD MAGIC on the end cap?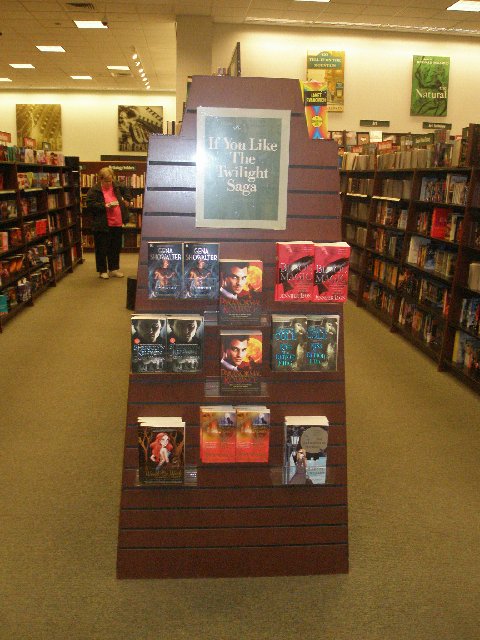 Can you read the sign? It says IF YOU LIKE THE TWILIGHT SAGA…and there's BLOOD MAGIC!
The location of this Barnes and Nobles store is:
Plymouth Meeting
The Metroplex
2300 Chemical Road
Plymouth Meeting, PA 19462
610-567-2900
Thank you Marianne for sending this to me!
I had a really good weekend, and this picture just topped it off.  What about you all? How was your weekend?