Tuesday, April 7th, 2009
Is Spanking Romantic?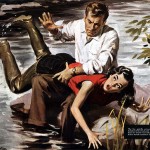 Question of the Week…
What do you all think of Spanking in Romances?
I remember a romance I read decades ago where the hero slapped the heroine and I wanted to kill the man then and there. He was huge and hit her hard enough to knock her to the ground. THAT IS NOT A HERO to me.   I can't remember the title of the book, I probably stopped reading it then and there. That is not sexy, fun or even excusable. It was a historical romance and I realize that "discipline" was more acceptable then, but I don't want to read in a romance.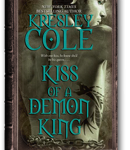 But, a couple months back, I read KISS OF A DEMON KING By Kresley Cole (love,  love, LOVE her books!) You can click on the link to read an excerpt from the book.
The book had a spanking scene in it that totally worked.  I think the reason it worked was the heroine had tormented the hero and he was paying her back.  It didn't come across as abusive but as sexy retribution. This heroine was strong in her own right, and the hero and heroine were evenly matched. Yes, the hero was physically stronger, but her heroine had her strengths that evened things out.
Besides, the hero quickly found out the heroine ENJOYED it.
In this book, I think the spanking scene totally worked!
So what do you think? Is Spanking Romantic?