Thursday, April 23rd, 2009
Witch or Troll?
Here's the game…
Witches are good.
Trolls are bad.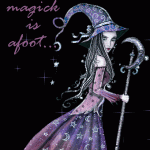 Which one is this?
A virus infected my computer. I used our Virus Software, which we will call McVirusFree (not its real name to protect me from lawsuits and trolls). McVirusFree found the virus but could not delete or quarantine it.
I panicked, did some research then said, "WAIT! McVirusFree has Free Tech Support! I pay a yearly fee! I shall go to Free Tech Support!"
So, without even using my witch powers, I summoned the Tech Support and had a little chat. First I explained the problem.
Tech Guy: "Jennifer, do not worry, I can help you with that."
Me: "Big Relief, what do I do?"
Tech Guy: Let me scan…
Me: I cleaned the bathrooms, whipped up a soufflé, mixed up a batch of appletinis-shaken not stirred-and painted my nails.
Tech Guy: "Jennifer, have you downloaded free ad ware lately?"
Me: "No. But several people use the computer, so maybe…"
Tech Guy: "Jennifer, I understand. Sometimes these malicious bugs are disguised as legitimate looking files."
Me: "Okay…and?"
Tech Guy: "Do not worry, Jennifer, I can help you. Let me scan some more…."
Me: I read my email, called my husband, paid the bills, worried about my book, noticed the appletinis had disappeared and whipped up another batch-shaken, not stirred.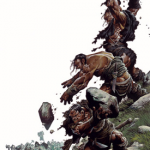 Tech Guy: "Jennifer, good news! I can transfer you to another tech guy who has PREMIUM Scanning Software and for only 79.99 USD he can help you with this virus.
Me: "Uh, I have to pay ANOTHER $79.99 even though I already pay the yearly fee?
Tech Guy: "PREMIUM Scanning Software, Jennifer!"
Me: "Do you have swampland you want to sell me too?"
Tech Guy: "Jennifer, my scanning program does not understand these words you're typing. For $79.99 the PREMIUM Scanning Software will understand and help you!
Me: "Bite me." And I signed off.
Okay, I may have dramatized (cough-exaggerated-cough) this story a little bit. But once I signed off, I downloaded a FREE program that searched out and removed the virus.
My verdict?
McVirusFree is a troll looking to exploit desperate witches.
What say you?