Tuesday, May 5th, 2009
Sneaky Witches
Okay, witches, I've been looking in my crystal ball and we have trouble!
See these witches?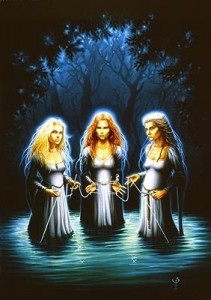 Now I can't be sure,  but I think they are up to no good.  I'm thinking that they heard we have invited Hugh "Wolverine" Jackman to a Witch Shindig and are trying to horn in on our action!
What do you think? And what are we going to do about it?