Thursday, September 17th, 2009
First Review for SOUL MAGIC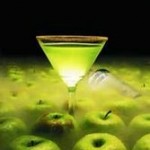 I just got an early copy of the Romantic Times review for SOUL MAGIC.
A Four Star HOT review!
Here's a sneak peek…
Lyon is back for the second installment of her promising Magic series as she digs deeper into the mystery of soul mirrors. By setting her romantic protagonists on opposite sides of a curse, she ensures sacrifices will be needed. Readers are in for a roller-coaster ride of danger and emotional drama!
The entire review will be in the November edition of RT. And SOUL MAGIC will hit the bookstores on October 27th.
Whew! I'm so relieved–cyber-appletinis for everyone!