Monday, March 8th, 2010
Another Monday!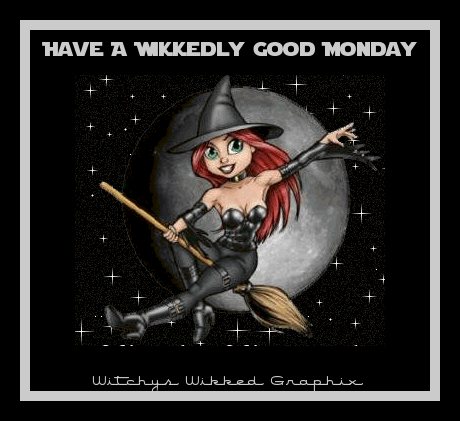 Happy Monday!
Okay, I'm just kidding. How about this, Tolerable Monday!
I'm sure you guys have noticed that I'm answering blogs later in the day.  Most early mornings, I'm either going to the gym, or doing random stuff before getting to blogs and email.
For the record, going to the gym ONLY works off stress, not pounds or fat. I want to look like this witch, but sadly, it's not happening.
Over the weekend, I read Nalini Singh's ARCHANGEL'S KISS.   I really liked the book and so far, the series.  I love that that Elana has fallen in love with  Raphael, but she is still learning him.  He is not human, but a being so very different that it's terrifying.  I love the lethal danger of Raphael, the true cruelty that Elan's human heart sees in him, yet in Raphael's world, it's justice.
I just started Kate Carlisle's IF BOOKS COULD KILL.  I was hooked from page one! Hoping to get more time to read soon!
I worked on some on Key's book. Still trying to get a grasp on that.  It's amazing how I see it in my head, but getting it on paper is a while different matter. Slow and Painful.
How was your weekend?