Monday, April 5th, 2010
Late!!!
I can't find my original post, it's not in my draft or anywhere else I looked.  So weird! It just vanished.
For any of you that heard about the earthquake, we're all fine. It was big enough to slosh water out of the pool, but it was a rolling quake that didn't seem to cause any real damage.  It sure was a ride though!
I have a chocolate hangover! We had a double celebration of Easter and Wizard's birthday. We had ribs and chicken, chocolate cake and Easter candy.   Bailey came over with the boys, and here he is in his "point stance."  Want to know what he's pointing at?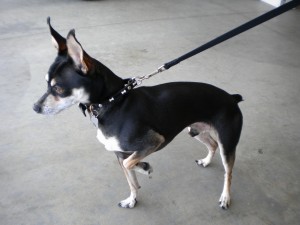 Wizard! Because Wizard LIKES Bailey! He can't hide it anymore. Sunday morning, all the boys and Bailey were sleeping in and Wizard went in and woke up Bailey to come play with us. Bailey is on to you Wizard!
Of course, I gave Bailey Easter toys…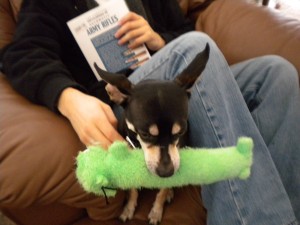 Here's his green fuzzy toy. He's resting above after playing hard…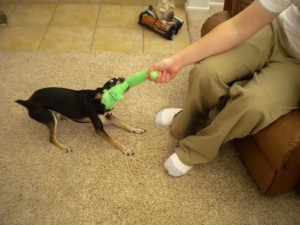 So how was your weekend?