Tuesday, April 6th, 2010
What Are You Reading?
I've already mentioned that I've been in a reading slump.  It happens every so often. I just finished an older book THE ANGEL MAKER by Ridley Pearson.  I liked the premise of harvesting human organs for money.  The plot was pretty good, but the characterization didn't always work for me.  I finished the book, so I guess that says something.
I've read about 80 pages of ABANDON THE NIGHT  by Joss Ware. I"ve seen her name a lot so I wanted to check her out. I can't decide! I realize I'm starting in the middle of the series (not uncommon for me), but it's kind of hard to get into. So we'll see.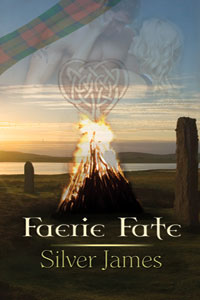 Want to know what book I'm really excited about? It's one that I just ordered. You may have heard of it, FAERIE FATE by Silver James.  I read an early version of this book, and I can't wait to read the polished version! From my reading, I could immediately see that Silver has a true "storyteller" voice that draws you in deeper with each page until you just can't stop thinking about the book.  I ordered my book from Amazon yesterday, and it's also  available at Wild Rose Press.
So here's my TWO questions:
1) What are you reading?
2) Should we persuade Silver to guest blog for us so we can find out more about FAERIE FATE? (nothing like a little public pressure on a debut author!)