Tuesday, April 13th, 2010
Guest Blogger Silver James!
It's my pleasure to welcome the one and only Silver James to the blog today! I had the privilege of reading an early version of Silver's book, FAERIE FATE, and within the very first few pages I was swept away into another world filled with rich characters, deep magic and timeless love.  Please join me in welcoming Silver James!
Writing: One Tenth Inspiration, Nine Tenths Perspiration
A long, long time ago in a galaxy far away, a writer slaved away at her desk. Tap-tap-tippity-tap. Her fingers flew across the keyboard and words magically appeared—translated from her imagination to the virtual paper of her monitor. Yet, times abounded when the illusive WIP danced just out of her reach like a will-o-the-wisp, teasing her with a unicorn's song. Publication. An agent. An editor. The New York Times Best Seller's List! Elusive dreams indeed.
When harsh reality knocked on the door, I answered. Woe is me. My quest for publication seemed as futile as laying hands on the Holy Grail at times. I considered giving up; considered laying aside my keyboard-cum-sword. Publication was a dragon I could not slay; that shining unicorn merely an illusion. I could tell stories! Inspired stories of derring do and star-crossed lovers, of dark moments and happy ever afters. I could! Convincing anyone but my friends and family proved tougher. But I made it. Finally. Albeit, my route proved circuitous. And that's when it got hard. Really hard. See, I thought writers only needed to be inspired—that inspiration led to marvelous books of the sort agents and editors clamored to get. Ha! (I'm still looking for an agent, as my circuitous route to publication led me down a less-traveled path.) Getting the contract was just the tip of the iceberg. Edits. Revisions. Excerpts. Blurbs. Websites and covers and blogs, oh my!
The "ugly" truth hit about the same time I received my release date for FAERIE FATE. One word slapped me in the face. Marketing. ACK! AckSputterCringeNOOOOOOO! You see, there's a reason I never went into sales or retail. I hate selling. *shudder* I especially hate selling myself. Now don't get me wrong, I enjoy standing in front of crowd and giving a speech or acting. THAT'S different. Totally. "It is," she says insistently. I can stand up and give a ten-minute extemporaneous speech at the drop of hat. A ten-minute pitch session with an editor or agent? FAIL! Writing a cover blurb? FAIL! But that's a topic for another blog. Today, I'm discussing all the fun a writer gets to have when it comes time to promote The Book. Didja catch the sarcasm? Forget the post cards, bookmarks, and promo items to give away. Those are easy. The hard part is doing exactly what I'm doing here today—connecting, hopefully, with readers and convincing them to buy my book. I know it doesn't look hard, given I'm sitting here in my fuzzy slippers, jammies, and only brushed my teeth because my coffee tastes better.

The hard part comes from projecting personality and a feel for my writing and my work in the two-dimensional world. Yes, it is just like writing a book. But not. See, in a book, I am "acting out parts and telling a story." Here, I am…acting like myself. If a reader doesn't like *ME*, will they like my book? Will they even pick it up to give it a try? (Cue the Sally Field "They LIKE me" moment…)
Deciding how much to reveal, deciding on a topic of interest, deciding on how much you can write before boring your audience to death… This is tough! Thomas Edison pinned the tail on the donkey when he said, Genius is 99 percent perspiration and 1 percent inspiration. Simply change "genius" to "writing."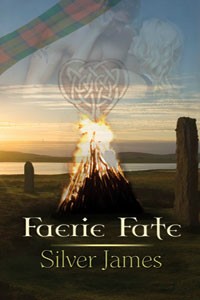 If you could go back, do it over again, would you take a chance to find true love? What if you had no choice?
On her fiftieth birthday, the faerie catapult Rebecca Miller a thousand years into the past to find her happily ever after with Ciaran MacDermot, the last Fenian warrior in his line. In the 21st Century, Becca is old enough to be Ciaran's mother. In the 10th, she's young enough to be his bride.
The fae forgot to mention one slight stipulation. The lovers must be bound before the Festival of Light, or Becca will forever disappear into Tir Nan Óg, the faerie Land of the Ever Young. Will they discover the binding words before time runs out and they're torn apart forever? Or will their eternal love defeat their Faerie Fate?
Without the words, history is doomed to repeat itself.
****
But knowing y'all, you want to get a little more "up close and personal" with our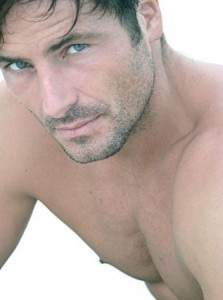 hero. One of the things Becca notices most often is his incredible blue eyes. (Well…along with his muscular legs and chest, shoulders, and his ass…ets. His other assets. That's what I meant. Really.) Here's how Becca describes him at one point:
Becca wrapped the mantle around her like a toga. She ran from the room but stopped on the top step of the stairs, unaware her guard had stopped behind her. Men milled about the great hall, Niall and a few others shouting orders. Ciaran stood in the midst of it all, a wild warrior tall and strong.

She couldn't breathe. He wasn't just handsome. He was beautiful in the way the Rocky Mountains were with their rugged majesty, the way a desert sunset was all crimson fire, blazing across a blue sky, so brilliant one had to squint. Her eyes filled with rainbows as she blinked away tears.
Earlier in the story, Becca wakes up to discover Ciaran standing in the doorway, watching her. This is what happened next:
Becca sucked in her breath. That gorgeous guy lounged against the doorjamb, leering at her. "How long have you been there?" she sputtered.

Grinning lopsidedly, he affirmed her worst fear when he answered, "Long enough, cailín."

The man positively purred at her, and she couldn't keep her eyes from straying. Lord but he was tall, and all that black hair, not to mention… She jerked her gaze back to his face.

Ciaran really hadn't meant to watch her get out of bed, but when she threw back the covers and was naked… Then she swung those magnificent legs over the side of the bed, and he couldn't force his eyes to look away or his body to behave. He was pleased she'd boldly looked him over. Tit for tat, he thought. Then the delicate pink tip of her tongue swept across her bottom lip, and he almost groaned aloud. He knew the gesture was unconscious on her part, which made it even more enticing. When her top teeth tugged at her lip, it was all he could do to stand there. Every muscle in his body wanted to sweep her into his arms so he could kiss her soundly. She blushed and the fact she was embarrassed by her perusal of him amused a man who'd never been amused by a cailín before.

Defensively, she pulled the throw closer around her. "Do you mind?" she snarled pointedly.

"I don't mind at all." His masculine conceit fueled his smug grin.

Becca looked around for something to throw at his arrogant face. Guessing her intentions, he laughed before ducking out the door and tugging it closed behind him.
Ciaran is all Alpha Male. Arrogant. Strong. Completely sure of himself, even though Becca leaves him gobsmacked. He has a big heart and he loves his cailín with his entire heart. One random commenter will receive their choice of the paperback or ebook .pdf version of FAERIE FATE. If you already have the book, you can pick another FATE goodie (mug, notebook, or totebag)!
Available now from The Wild Rose Press, Amazon.com. and B&N.com: FAERIE FATE by Silver James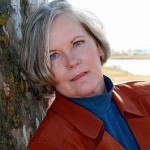 My imagination has always run rampant. As a published author, I get to share the stories created there. Over the course of my lifetime, I've been a mother, military officer's wife, state appellate court marshal, airport rescue firefighter and forensic fire photographer, crime analyst, and technical crime scene investigator. Retired from the "real world" now, I live in Oklahoma and spend my days at the computer with my two Newfoundland dogs, the "lolcat" who rules us all, and myriad characters all clamoring for attention. Eventually, I'll tell each of their stories, including the second book in the Faerie Tales: FAERIE FIRE coming September 17, 2010. For more information visit me at www.silverjames.com