Monday, May 17th, 2010
My Weekend With (Fake) Puppy
The weekend is over? Who let Monday in???
This weekend I spent some time playing with my new "puppy."  And by puppy, I mean THE FAKE ONE MY SON GAVE ME.
The one that Evil Wizard laughs at.  "Hey, Witch, did you teach your puppy any new tricks?"
"Yeah, how to bite you."
"Hmm, I  have to see this."  Then Wizard took my puppy from me.
"Attack!" I told puppy.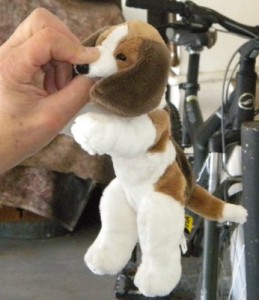 Sigh…puppy is still learning and Wizard is MEAN! (And no I did NOT laugh, that's just an evil rumor spread by trolls, pay no attention!)
So then I was determined to show Wizard how really super cool Puppy is!
He can get a suntan!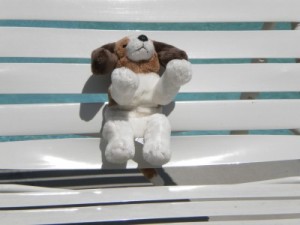 And here he was thinking about jumping in the Jacuzzi!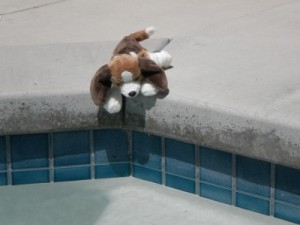 But then he realized how big the Jacuzzi is, and how little he is. He decided not to jump in.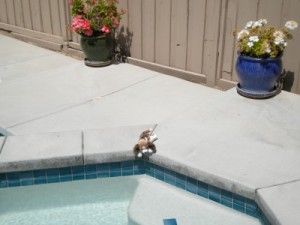 Wizard called him a Stuffed Weeny Dog.
Boy did that make Puppy mad.
He was so vicious I had to put him behind bars: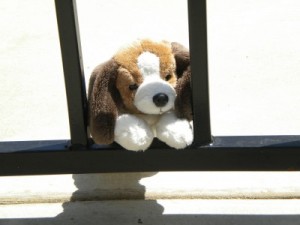 And that was my weekend with Puppy.
So how was your weekend?