Monday, July 26th, 2010
Leaving on a Jet Plane…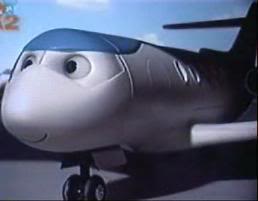 This week I won't be blogging much or at all.  If I can get online, I may check in, but that's really iffy.
So tomorrow, if all goes well I'll be boarding the plane for Orlando, and the Romance Writers of America Conference. (I hope–we've had some ill family members, but I'm thinking positive!)
And I really like this plane in the picture! I'd fly him!
For any of you looking for me in Orlando, I will be at the RWA Literacy signing on Wednesday night. I think that's from 5:30 to 7:30.   And I'll be at the Ballantine signing Saturday morning morning 9 to 10:30.
Please stop by and say hello!!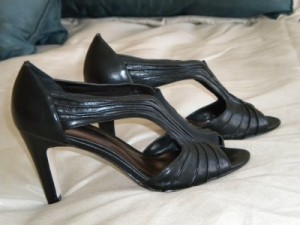 This weekend was mostly prep work, hanging out with Wizard, casting a few spells to aide family members in getting and staying well. Oh and I bought new shoes that will cripple me (more than I already am!) to wear at conference.  Wizard said, "Why????"  Then I put them on, and he liked them, LOL. Still–will they be worth the pain and blisters?
Oh and I read Kate Carlisle's THE MILLIONAIRE MEETS HIS MATCH and loved it! Next up is Maureen Child's CLAIMING HER BILLION-DOLLAR BIRTHRIGHT. On the plane, I think I'm going to read Nalini Singh's BONDS OF JUSTICE.
So how was your weekend?