Tuesday, December 28th, 2010
Holiday Hangover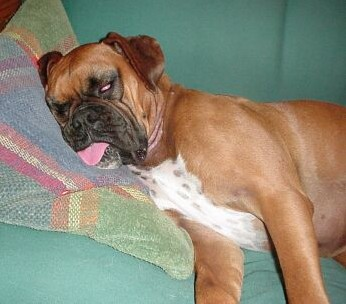 We had a great Christmas, and I got a Kindle! I've only downloaded two books so far, and lots of sample chapters.
I also got a cold, a weird one. I had something all last week, kind of a sore throat and mild stuffiness. Then the day after Christmas, it exploded into a full-blown, miserable cold. My immune system apparently has been on vacation since about August.  I hope none of you are sick!
Wizard and I saw two movies; HOW DO YOU KNOW which I found boring. And LITTLE FOCKERS, which had some amusing parts but seemed a little slow. But I was pretty sick so that could have been me.
I read a couple books: I finished Eve Silver's SINS OF THE HEART and really loved it.  Then I read Pamela Palmer's RAPTURE UNTAMED. That one started out a bit slow for me, but once I caught onto her world (because of course, the book I read is  in the middle of the series) I liked it. After that I read Lynsay Sands HUNGRY FOR YOU.  People love, love, LOVE her. I've read a couple of her books now and don't feel quite that level of passion

Now don't kill me, but I tried a Lee Child book GONE TOMORROW and gave up half way through. But I think that's because I was getting sick, I was dead tired, and I got my new Kindle and wanted to play with it. I'll go back and finish the book when I'm not distracted and I bet I enjoy it then. I generally like his writing.
On my Kindle, I read Shiloh Walker's, BEG ME, an erotic novella with a not-for-everyone storyline. I was really curious about this book from a review I'd read on Smexy.  I read it straight through, found it enjoyable, but not quite as compelling as Smexy did.   Right now, I'm reading ROOM by Emma Donoghue. This book is really different, told from a five year old's perspective, and so far, I'm very intrigued.
Wow, I've gone on enough! So how was your holiday? Seen any moives? Read any books?
I'll be hit and miss this week, but will be back to regular posting next Tuesday at the latest.