Thursday, January 6th, 2011
My Late Excuse, and A Question!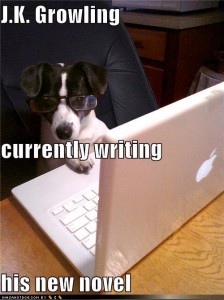 My Internet was down last night, so I couldn't get on to post a blog.  The Internet worked fine while Wizard was online playing around.
Trolls are out to get me!
Anyway while Wizard was playing I was WORKING on copy edits for SINFUL MAGIC. These are the strangest set of copy edits I've ever had. On the upside, they are very light and therefore pretty easy.  But some of the queries make me laugh.
Which brings me to a question: Do you think the first time the hero and heroine make love, it should be in a bed? Or does it matter?
Okay, I have to down a cauldron of coffee and get to work!