Monday, January 24th, 2011
Monday Roundup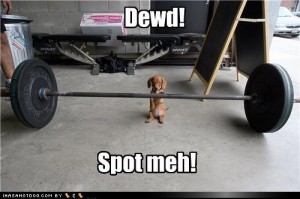 I've been cleaning out closets and I feel like this puppy. No matter how much I do…there's soooo much more to do!
And seriously, how can the kids that have moved out have so much junk left in my house? I should charge them a fee for storage!
Otherwise it was a pretty quiet weekend for me.
How was your weekend?