Monday, April 4th, 2011
Weekend Roundup
Guess who surprised me with a visit and made me Oh So Happy?????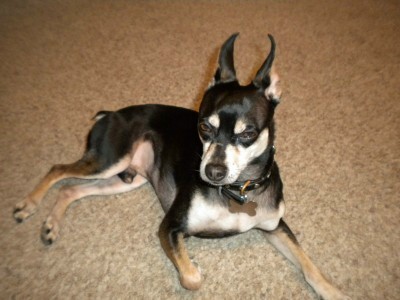 It's Bailey Dog! I have missed him! He brought one of my sons with him to visit too. Sure, I missed my kid, but Bailey is so much fun. In fact we played so much that by nine at night he looked like this: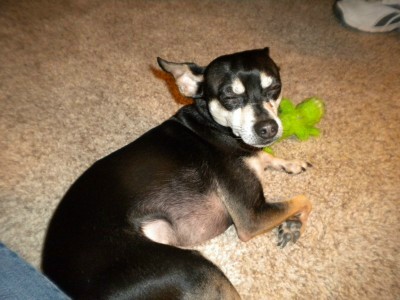 He could barely keep his eyes open but he refused to go to bed until I did.
And you know what? That night I actually SLEPT! That dog has some kind of magic since I've been in a monster battle with insomnia lately.
Otherwise, my weekend was pretty good.  Still in synopsis hell. I don't want to talk about it. I just want a fairy to show up and write the darn thing for me.  But that's not happening so…dang it, I have to do it myself.
I want to give a big shout out to Biker Witch today on her first day as an UNEMPLOYEED SLACKER! Yay Biker Witch! You've earned it, enjoy!
Alrighty, witches, how was your weekend?