Tuesday, April 5th, 2011
Two New Releases!
It's release day for a couple of my friends. First up: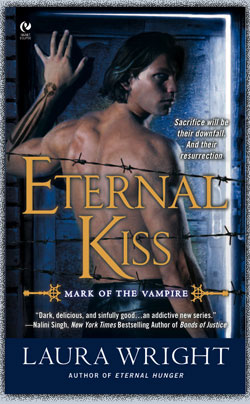 ETERNAL KISS by Laura Wright. Click on her name to go to her website and see her book trailer. It's all kinds of awesome!
Laura and I have been friends and critique partners for years. We met at our local RWA chapter, both of us had recently sold, but our books weren't out yet.  I am so incredibly proud of her.  Laura was a really good writer when I met her, but she's worked her butt off and grown  into a fabulous writer!
Eternal Kiss is the second book in her Mark of the Vampire series.  The quick blurb:
Raised by the Breed, Nicholas Roman wants to stop the Eternal Order of Vampires from controlling his life, and using other males from his bloodline-including possibly his son-for their vicious reign. Only a beautiful vampire stranger can help him. But what are her true motives?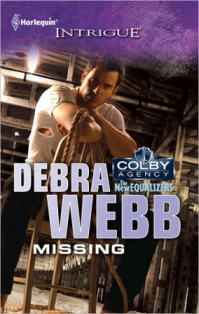 Also out today is:
MISSING by Debra Webb, one of my Murder She Writes gal-pals!
Deb is one of the most amazing women you will ever meet!
The blurb on MISSING is
"I need your help. Please."

And with those words, tough-guy Jonathan Foley melted. It had been years since he'd seen the only woman to climb his wall of solitude…months since he'd joined an elite team of operatives called the Equalizers and hidden away his secrets. But now Melissa Shepherd needed him—and there was no denying her.

Melissa's niece was missing and she knew only Jonathan could see past the lies in her small Alabama hometown and find Polly. Searching alongside the man she'd loved and lost would prove difficult…and downright dangerous. But she'd have to—because for the little girl, time was running out….
Okay that's what I have for you guys today! Anyone have a new book they want to tell us about?