Friday, October 21st, 2011
Friday Fun
I get this email from my son:
Subject: Where is Bailey?
And in the body of the email this picture: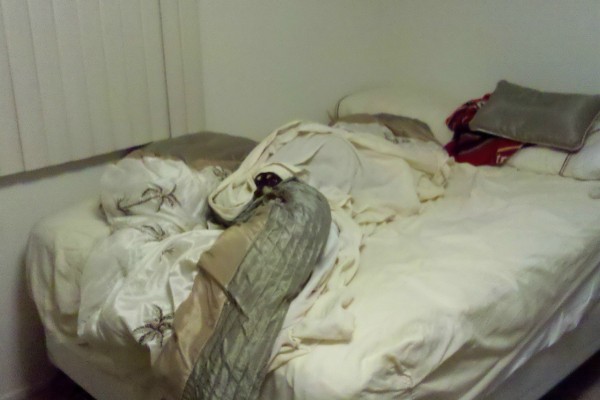 Can you find him?
That totally cracked me up! Bailey is such a character! When he gets cold, he burrows.  Of course it helps that my lazy sons don't make their beds because, they claim, that's how Bailey likes it.
My sons are FAILS! for laziness. But not Bailey, he rocks!
In other news, Wizard left me alone again last night. I had this big plan to go out and get dinner.  But then I remembered I had pasta and fresh vegetables and made myself such a good dinner.  My favorite kind of meal. Add a nice Merlot, and it totally improved my mood after a day of cleaning.
I hope you all have a great weekend!