Thursday, October 27th, 2011
Pretty Little Cookie
I asked my son's girlfriend for permission to post her dog's picture.  And here is the little beauty, clearly ready for her close up!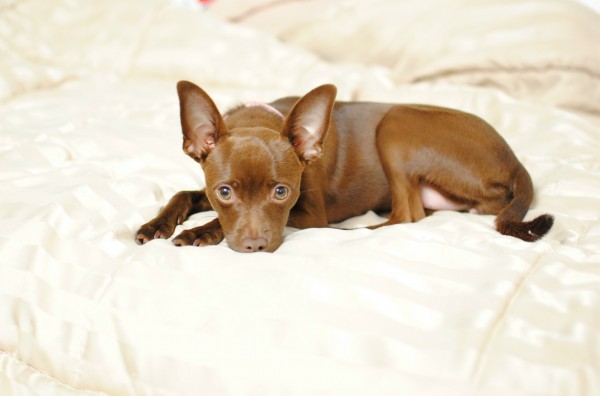 This is Cookie.  The vet said she's all chihuahua, although we wonder about that.  From what I understand, Cookie was living in a small business, then the business closed or relocated. So my son's girlfriend took her in. Now Cookie has her forever home and is thriving. I think she's around eight months old.
Doesn't she look like she should be in commercials? In case you can't tell, she has really pretty green eyes.
P.S. I need to visit Bailey and get some new pictures of him to post so he doesn't get jealous that I put Cookie on my blog