Wednesday, September 19th, 2012
Wing Slayer Worthy
I'm so consumed into a SP (Secret Project) that I'm barely online. In fact, on Sunday Wizard got up saw me working and asked carefully, "When did you start?" I told him I stayed in bed until 5:30 am. I was actually proud of that.  He nodded, offered no comment and left me alone.
He knows me so well.
So I'm going to put up a Wing Slayer Candidate that I already put on my FB page last week. What attracted me to this candidate is that when I look at it, I see a story. In fact, I think I know the story…but can't say for sure yet.
That's what I love about art.  It either speaks to you or it doesn't.
Someday I hope to have some real art in my house that speaks to me. But I don't right now…that's another blog on my utter laziness.
So what do YOU think of this picture?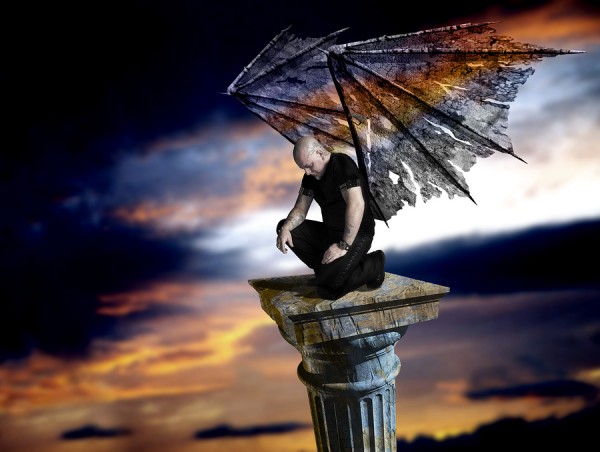 Wing Slayer Worthy? Interesting? Or it doesn't speak to you at all?