Monday, October 8th, 2012
Weekend Roundup
Wizard talked me into going to the car show over the weekend, and as usual, once he dragged me out of my cave, I had fun.
So did Linc. He said he's going to buy this car: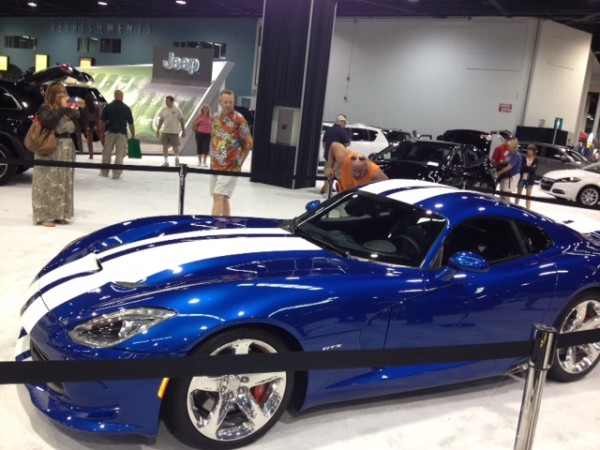 A Viper of course. That man does love his Vipers.  Probably because before I meant Linc, one of my sons was obsessed with Vipers

Wizard loved the Mustang and other power cars.  He was like a kid around all those cars! Sort of like me around dogs.
Sunday I wrote quite a bit.  I also just finished the Deep Story Online class and got a lot out of that.  I've been pretty much doing that all along, but what this class helps me with is understanding quicker what is NOT working in my stories, and gives me tools to fix it.
Okay, you're turn. How was your weekend?