Wednesday, December 5th, 2012
Wing Slayer Worthy
So what do we think?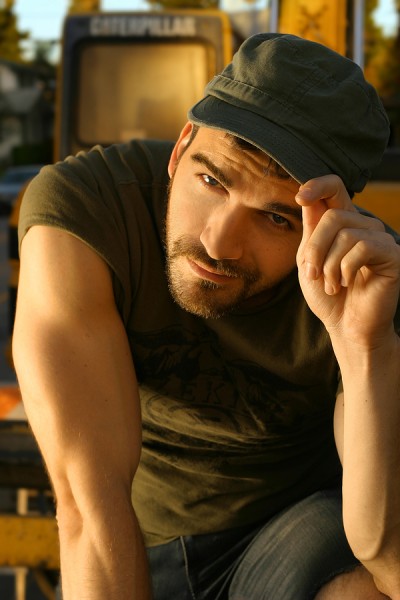 Is he Wing Slayer Worthy?
14 comments to "Wing Slayer Worthy"
I'll take him ;). Have a wonderful day and try to keep the stress down. Right

He's more like Wing Slayer support. The plucky mechanic who waits back at base, fixing their vehicles and keeping their weapons in working order. A one-man pit crew. =o)

He is a really good possiblity. Thanks for the reason to smile this morning. Happy Wednesday everyone.

"Aw shucks, ma'am."

I'm with B.E. on this one. Which is funny, because I recognize the model and we've declared him WS worthy before. There's just something about this pose, though.

Happy Hump Day, witches. Linc says we need a cage fight soon…

he works for me but I'm gonna side with B.E. and Silver – mechanic slayer likes to spend most of his time in the shop … not out fighting – not that he won't defend his witch, when he finds her

Viki, glad you like him! Dragging my backside to the gym helps the stress a bit. Some brilliant inspiration would help more–I'll have to put that on my Christmas List for Santa.

B.E., I love your answers! They crack me up. I think this guy might be all charm…until he's pissed

Kat, always happy to share smiles! We need them this time of year.

Silver, shhh! I don't want Linc hounding me

Yeah the pose isn't killer alpha male, but still, he's cute.

Ban, exactly! I think he just doesn't need to give off the lethal vibe–he knows what he's capable of if push comes to shove.

He's nice but I agree w/ B.E., Silver and Ban. He's more support than fighter.

And, yes, Jen, Linc's telling me the same thing. We DO need a cage fight

Dawn, okay, we can put him in support, but I still think he'll rise to the occasion if needed

I see Linc's stirring up trouble again.

Pagan,
Comments are closed.