Monday, January 14th, 2013
More Covers!
I had a great time with my son and his fiance on Saturday. Cake tasting went well and they found the perfect bakery, I think. Lunch was awesome. CPA Boy is one lucky guy

Oh yeah, while we were at lunch, Wizard texted Fiance and asked her,  "Is Witch turning into Monster-In-Law yet?" Naturally she answered  "Yes."
By the way Wizard, good luck finding your toy helicopter that you love so much. Just saying…
I know you've seen the first cover, but I'll post all three covers so you can see them together. They were designed by super talented Patricia Schmitt aka Pickyme. She is not only amazing at creating covers, but professional in every way and so easy to work with. I've also included the book blurbs and probable release dates. But first, here is the tag line for The Plus One Chronicles:
A wicked proposition…

A sensual possession…

A dark obsession…

The Plus One Chronicles: Searing passion and fiery vengeance collide in three explosive books.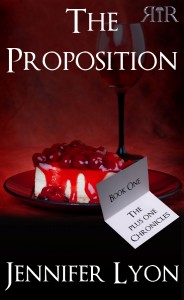 Feb 26 2013 Expected Release Date
Rich, sexy and volatile, Sloane Michaels has a dark agenda that keeps his heart on ice. His extreme wealth gives him the control he craves and his skills as an ex UFC fighter the tools he'll need to extract his ultimate revenge. But when the woman he never believed he'd see again crosses his path, Sloane is caught between the vengeance he needs and a sexual conquest he craves.
Kat Thayne has been in survival mode for six years, hiding behind the sweet creations for her bakery. But when a random carjacking brings her face-to-face with her darkest fears and hottest fantasy, Kat is forced out of hiding and offered a dangerously passionate proposition. One she knows she isn't strong enough to refuse.
May 28 2013 Expected Release Date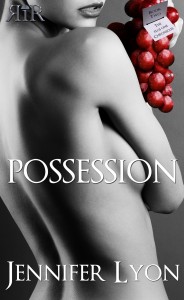 Savagely sexy billionaire Sloane Michaels ruthlessly controls his life and everything in it. Even his sex partners are carefully negotiated plus-one arrangements, including his latest, the fiery bakery owner, Kat Thayne. But Sloane's control is challenged when his mentor becomes seriously ill, and his need for Kat, his need to possess her at all costs, rivals only his single-minded goal of vengeance for the murder of his sister.
After surviving an attack six years ago, Kat Thayne escaped her fears in the protective world of her beloved bakery. Then Sloane Michaels storms into her life, making her feel beautiful, strong and sexy. Yet as Kat pushes her boundaries and uncovers a dangerous secret in her past, Sloane's controlling side emerges. Worried that Sloane will possess her mind, body and soul, Kat fights to keep her hard won independence. But just as Sloane demands her complete surrender, she discovers he has a dark side that could destroy them both.
September 24 2013 Expected Release Date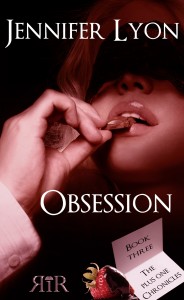 Sloane Michaels is obscenely rich, jaggedly handsome and obsessed with love and vengeance. But he can only have one, and it's tearing him apart. The fiery baker who resurrected his heart or retribution for the twin sister who was his best friend his only family. But when Kat's life is threatened, Sloane is forced to make a choice. Will he kill the one who murdered his sister or die to protect the woman he loves?
Kat Thayne can't bear to watch the obsession for revenge destroy the man she adores. She knows she should run from him and never look back. But when she becomes a target for a stone cold killer, Kat has nowhere else to turn. She goes to Sloane for help, and in an instant she's swept back into his world…and his bed. But as the fiery passion consumes them once again, and Sloane's addiction to vengeance resurfaces, Kat is forced into the decision of a lifetime.
And there they are! I'm going to do my absolute best to say on my release schedule.
So how was your weekend?